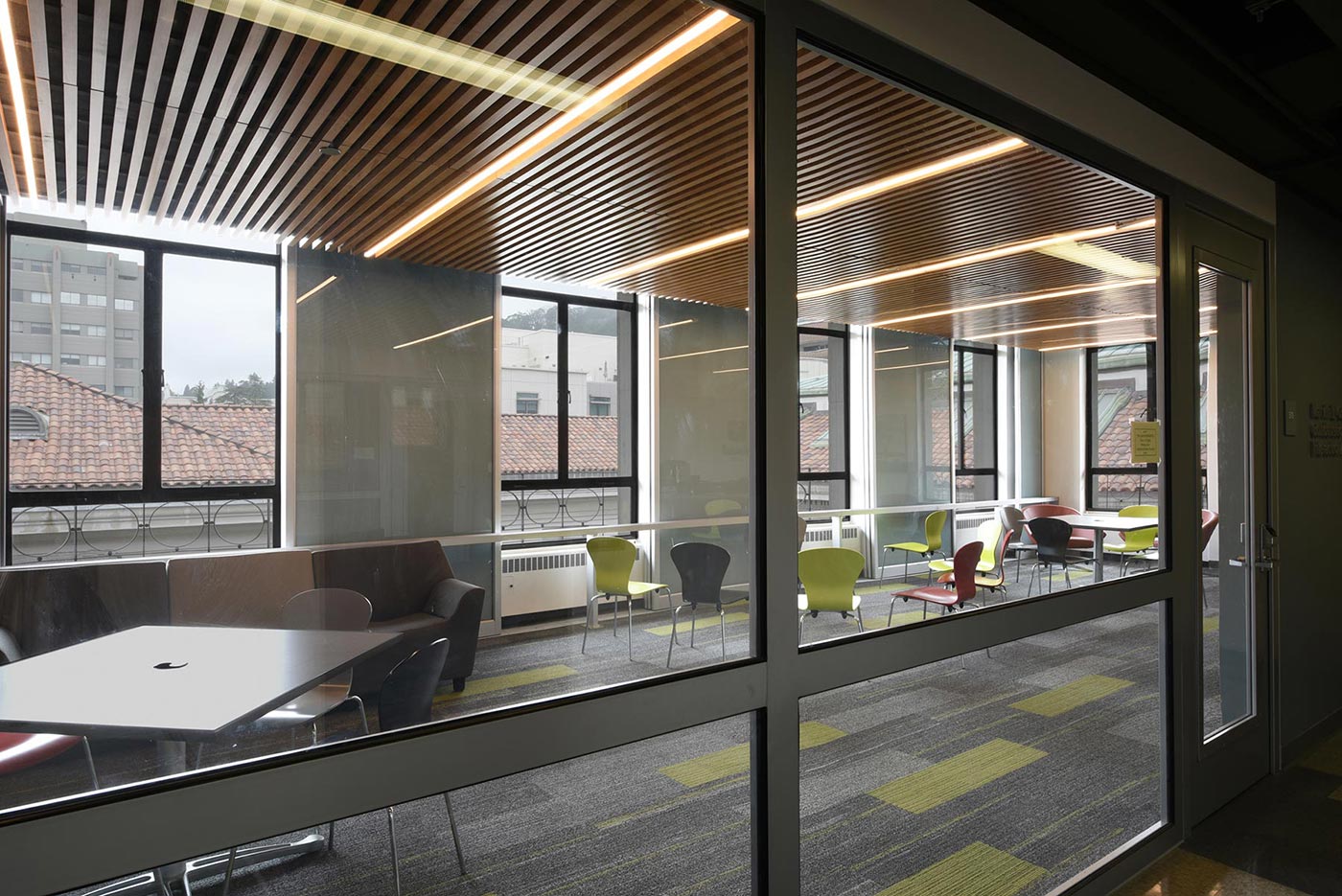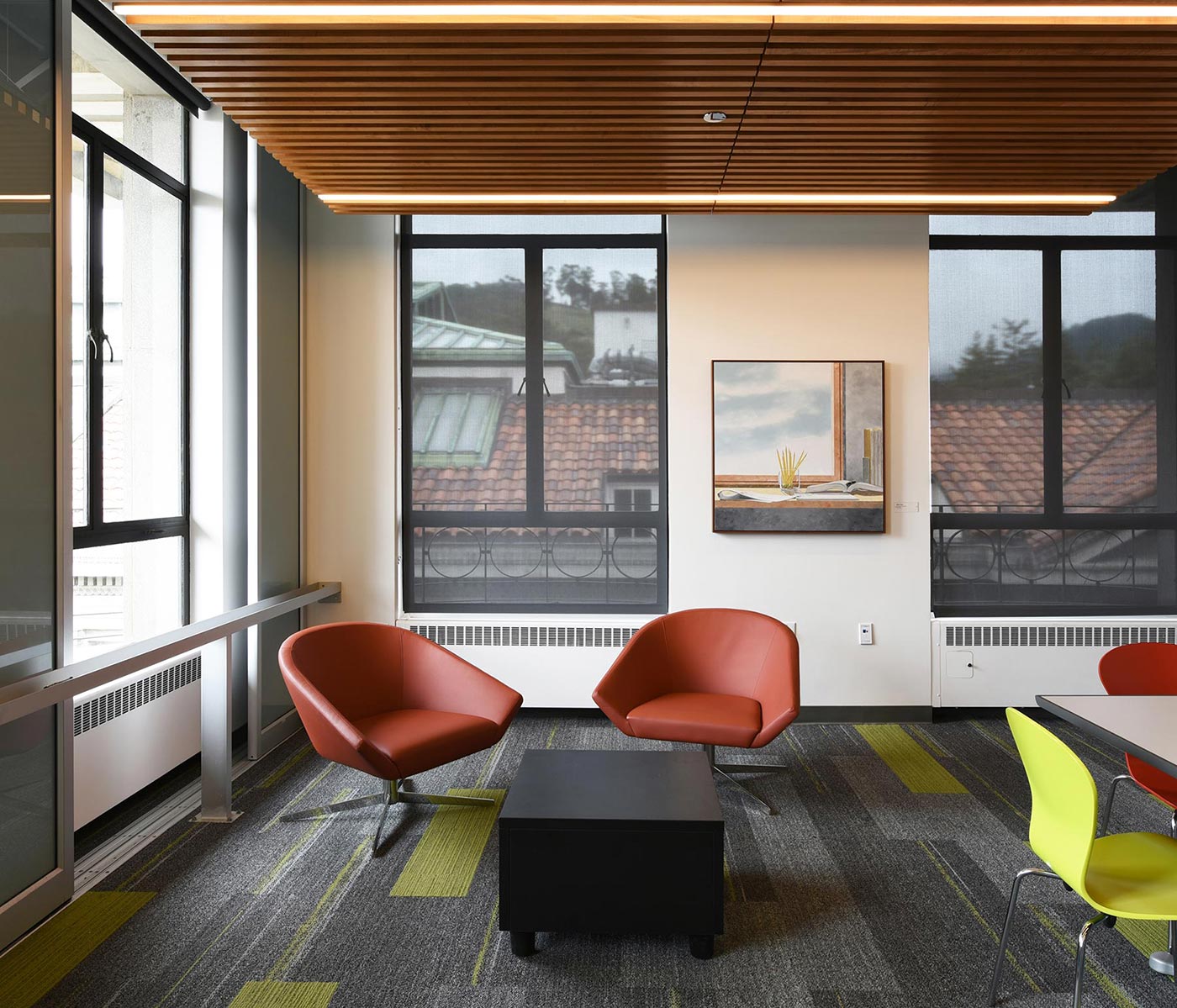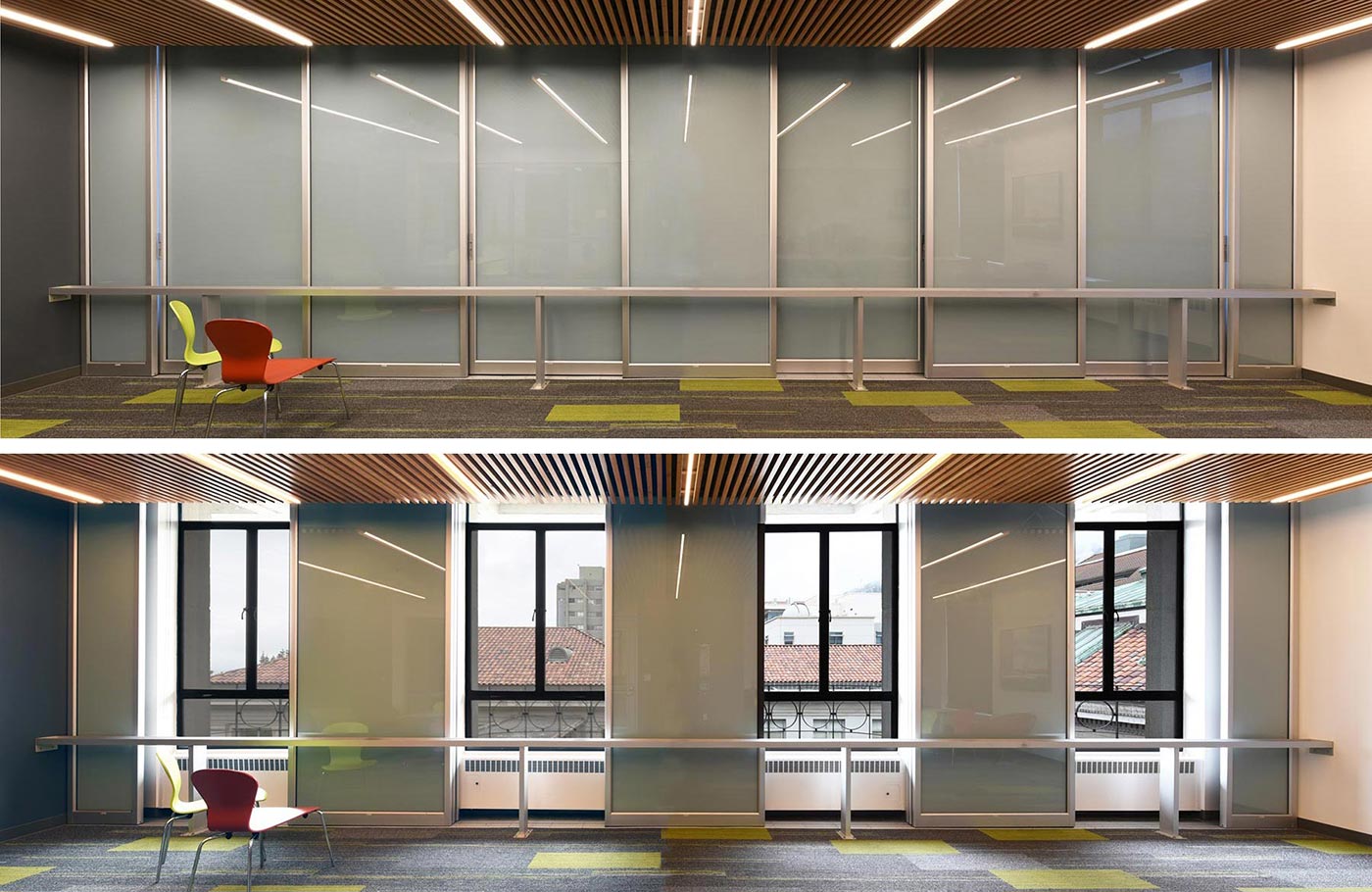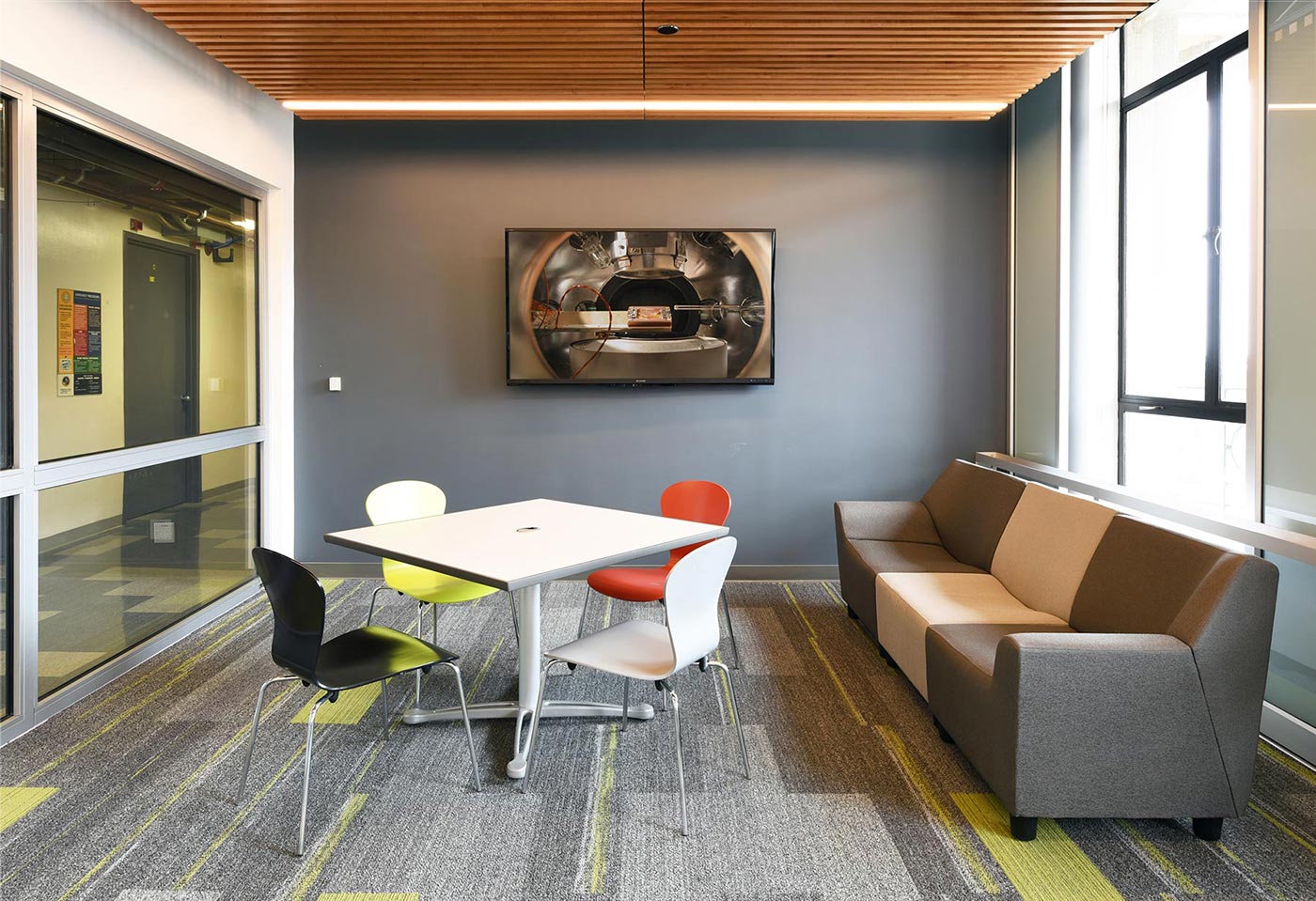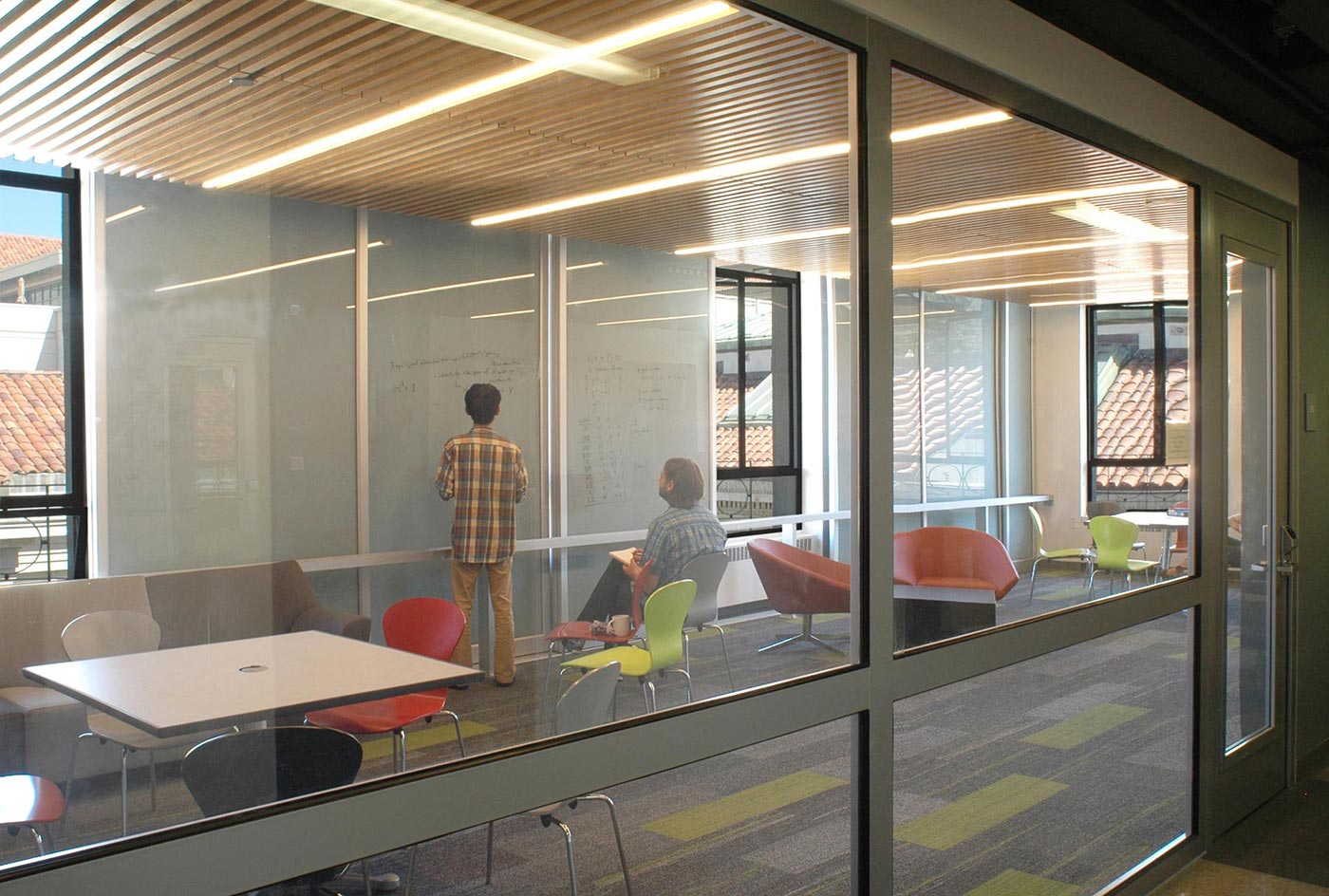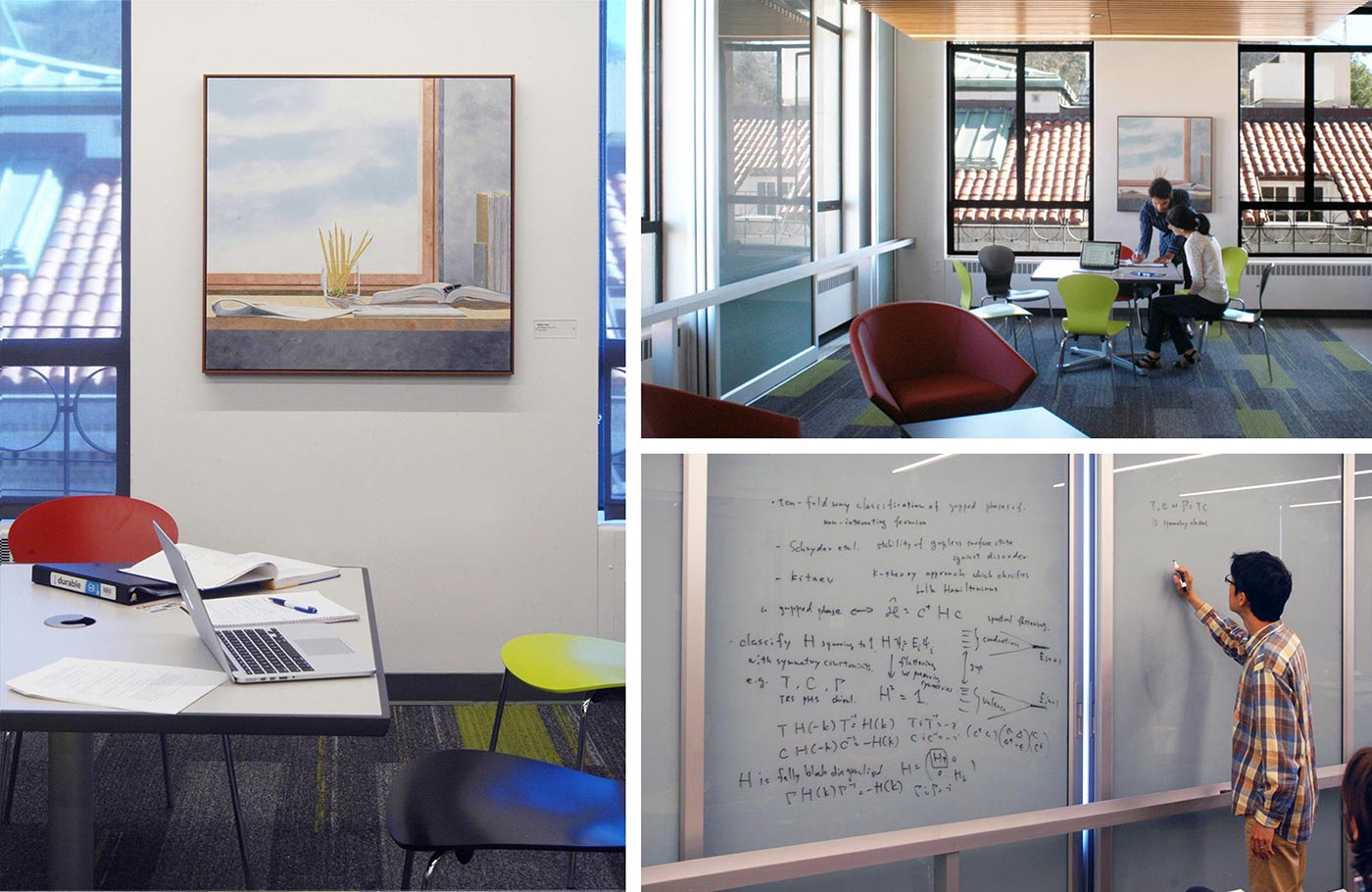 Marvin L. Cohen Condensed Matter Physics Interaction Area
University of California, Berkeley
More Info
This project for a single room renovation demonstrates that large goals can be met in small packages.
To honor the academic and research accomplishments of Professor Emeritus Marvin L. Cohen, the Physics Department at the University of California, Berkeley, proposed a renovation to create an interaction and activities center for graduate students in Condensed Matter Physics.  The 640 s.f. area of the renovation encompassed an existing meeting room and two adjacent offices. 
Within the constraints of a limited budget, the goals included creating a comfortable setting for informal discussions and interactions by faculty, post-docs, and graduate students; providing a space flexible enough to accommodate small gatherings, larger meetings, presentations, and social gatherings; and raising the awareness of students in related disciplines to the department's exciting research in Condensed Matter Physics.
The design meets these goals through the innovative use of conventional materials, the selective application of special materials, and judicious use of the project budget.
A new glass entrance greets users and visitors upon entering the floor from main stairs or elevator.
Large, but conventional, aluminum and glass sliding doors, back-painted with a light color, make the entire north wall available for dry-erase markers.  Behind fixed panels the dimension of the solid wall panels, sliding panels of the same size are nested and can be drawn out to cover the windows.
A suspended wood slat ceiling includes integrated linear LED lighting.  The ceiling includes acoustical material above the slats, and the simple form provides a unifying design element to the space.
Lively furniture and carpet selections ensure the space has an informal, non-institutional character.
All materials selections support the University's goals for sustainability