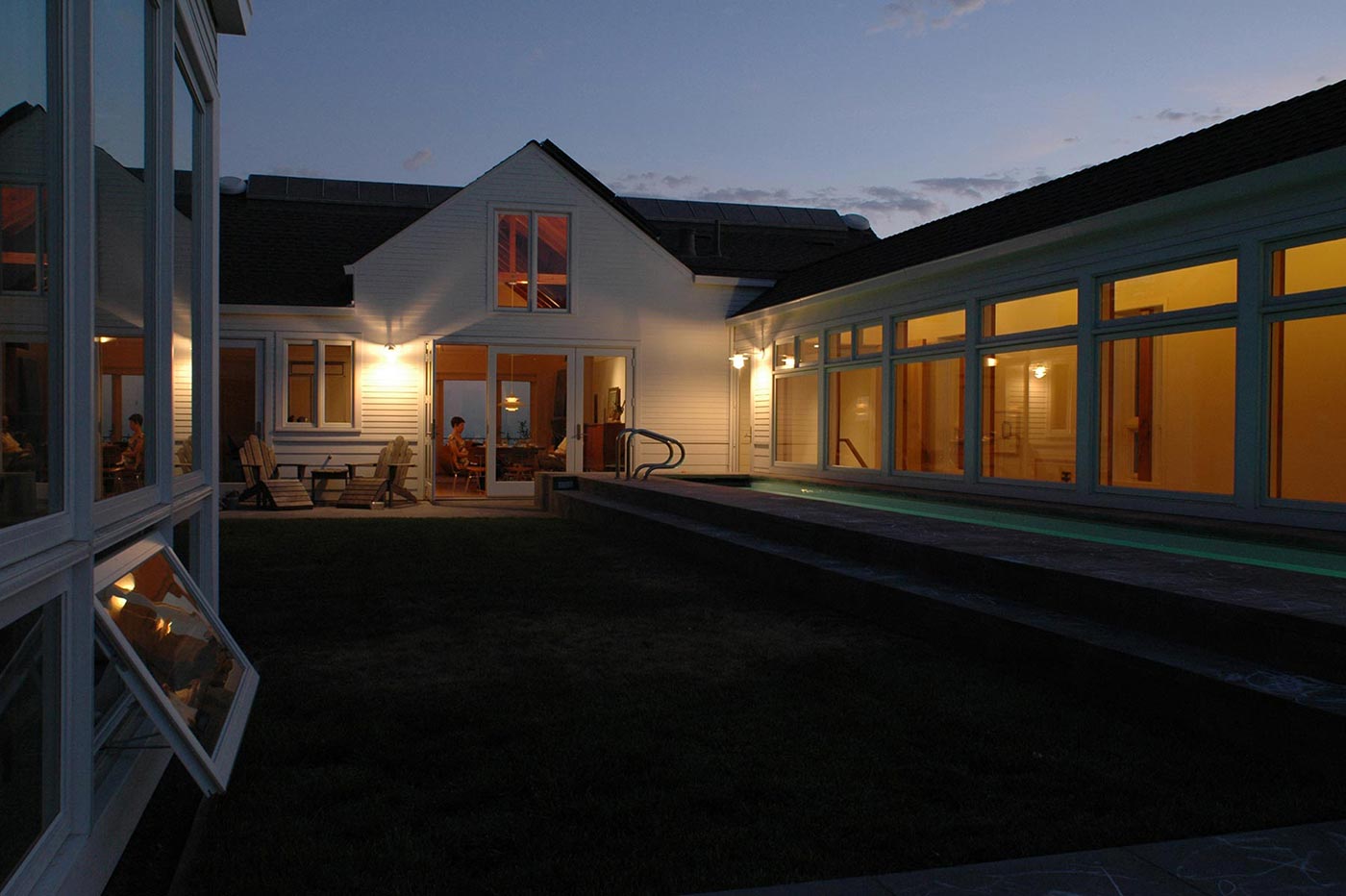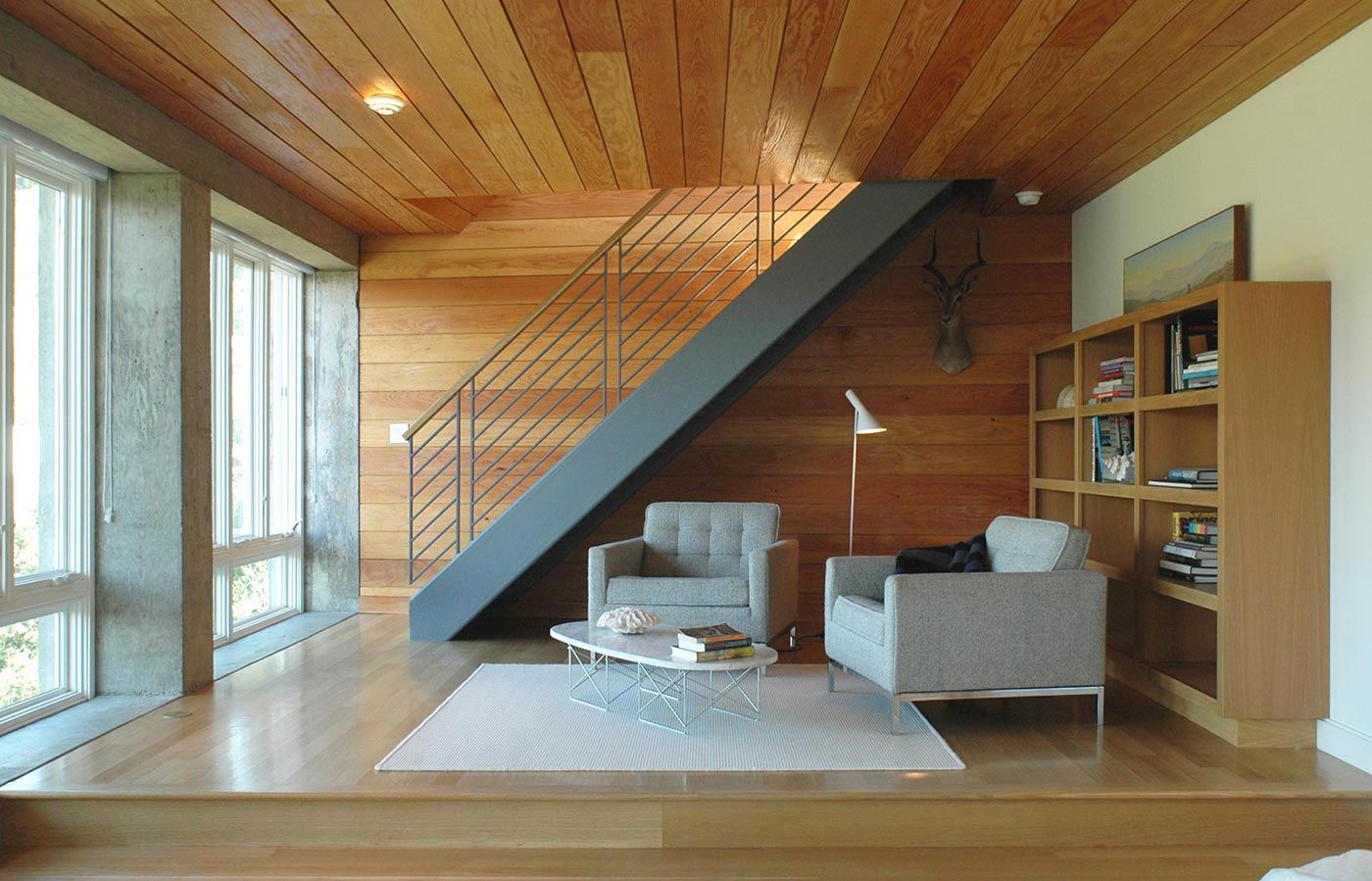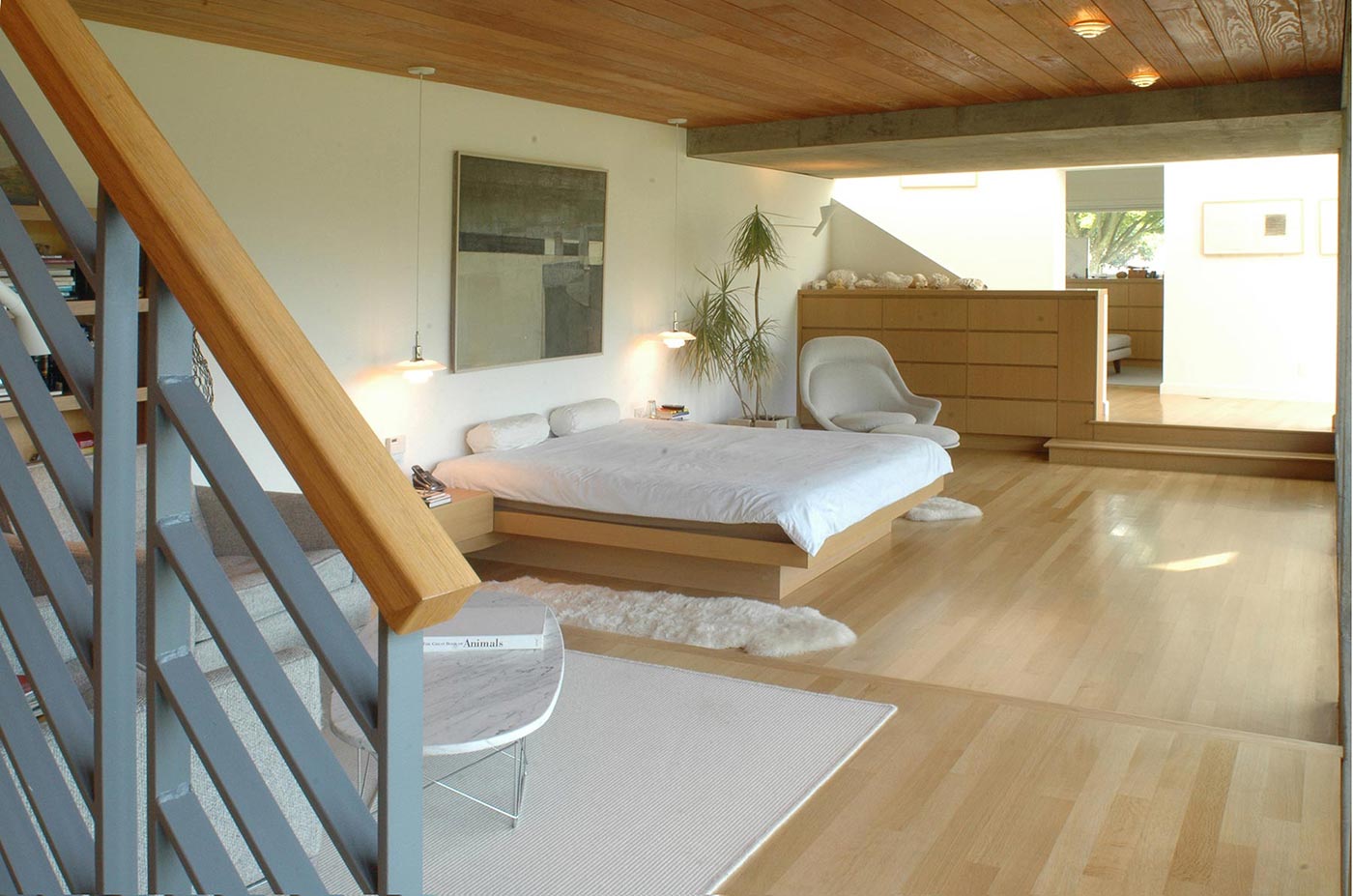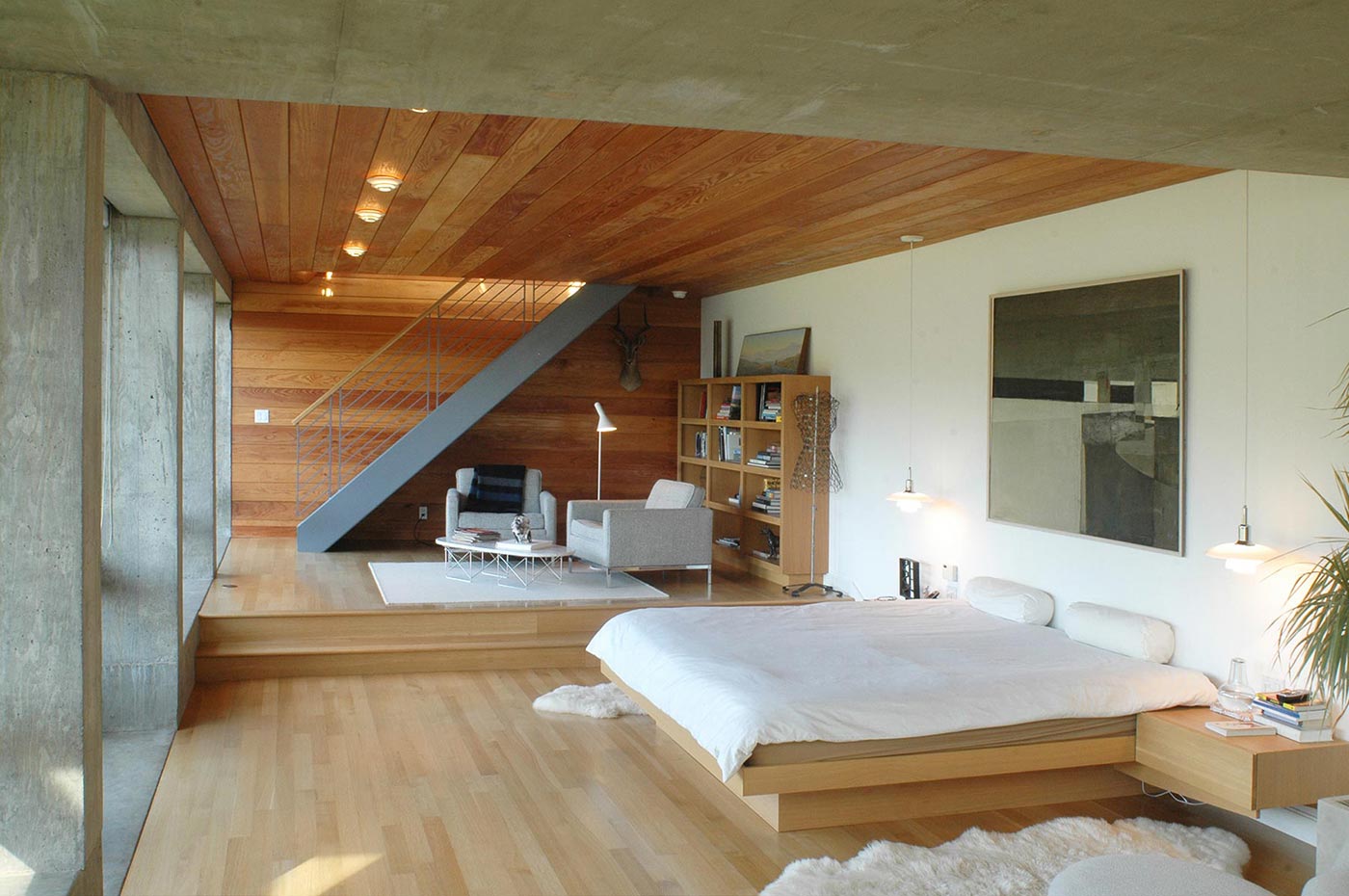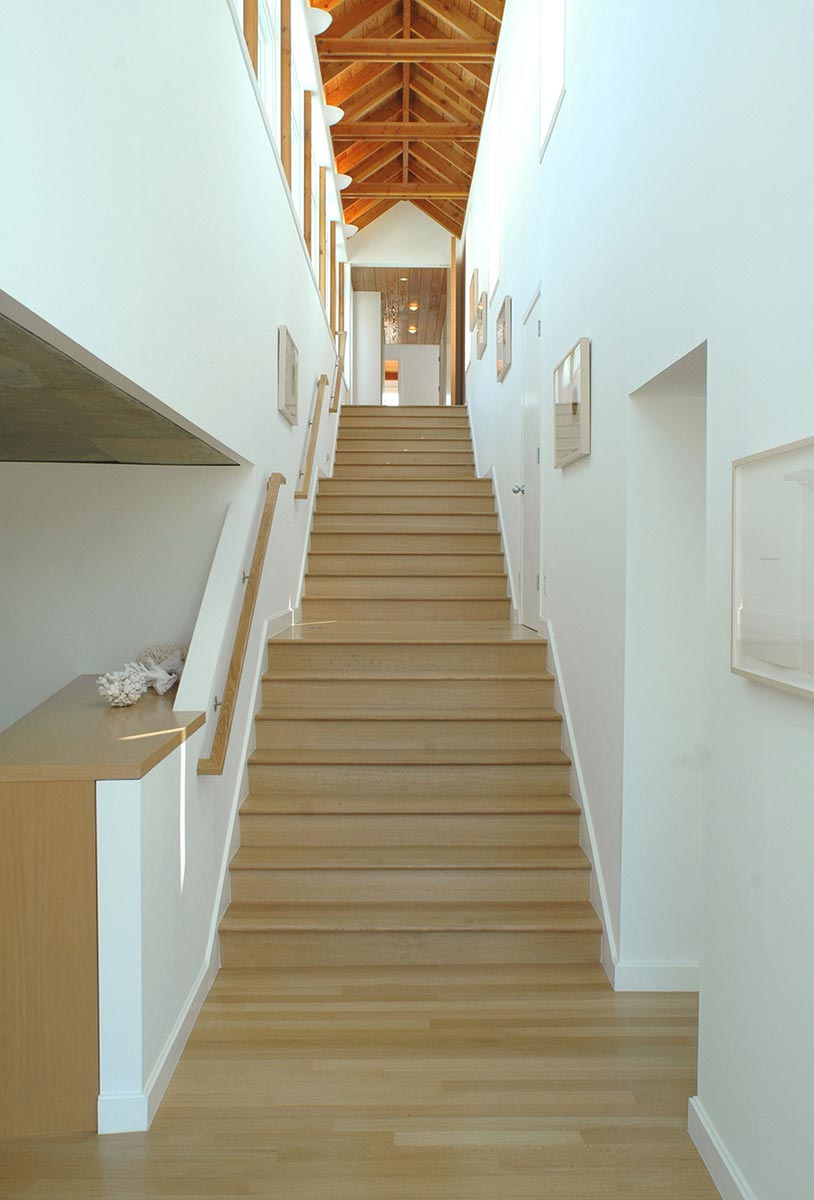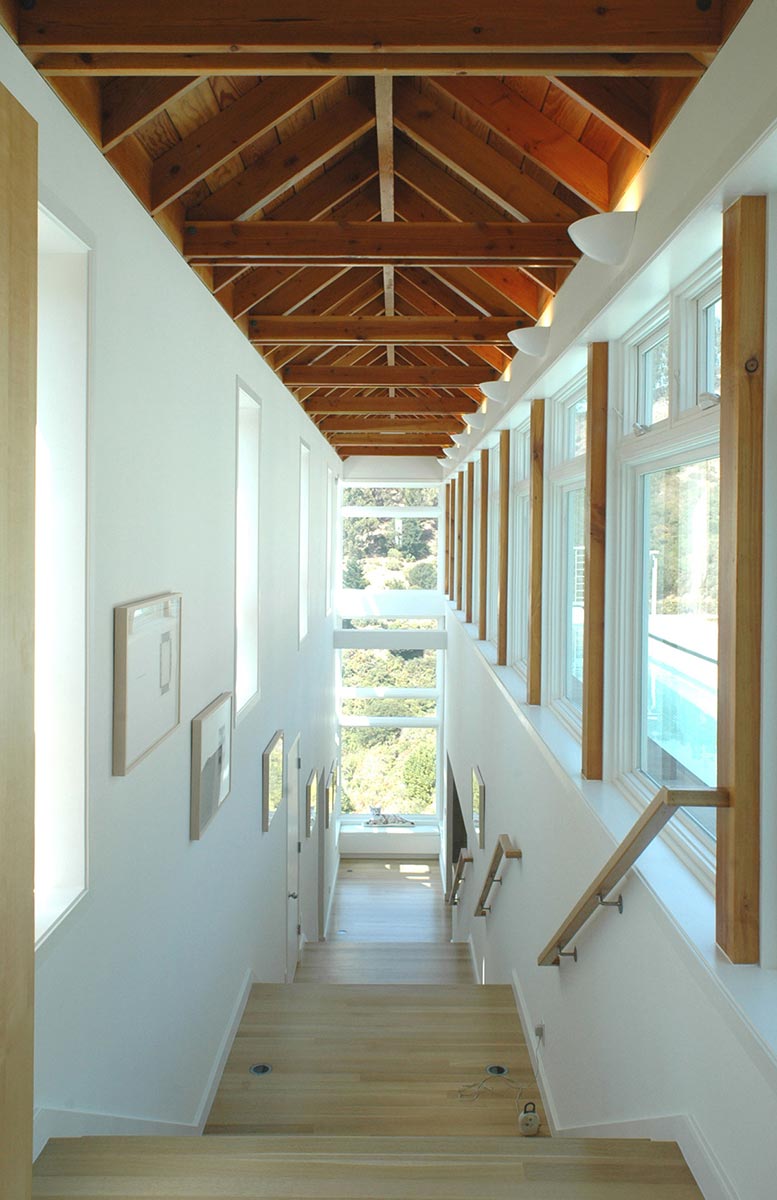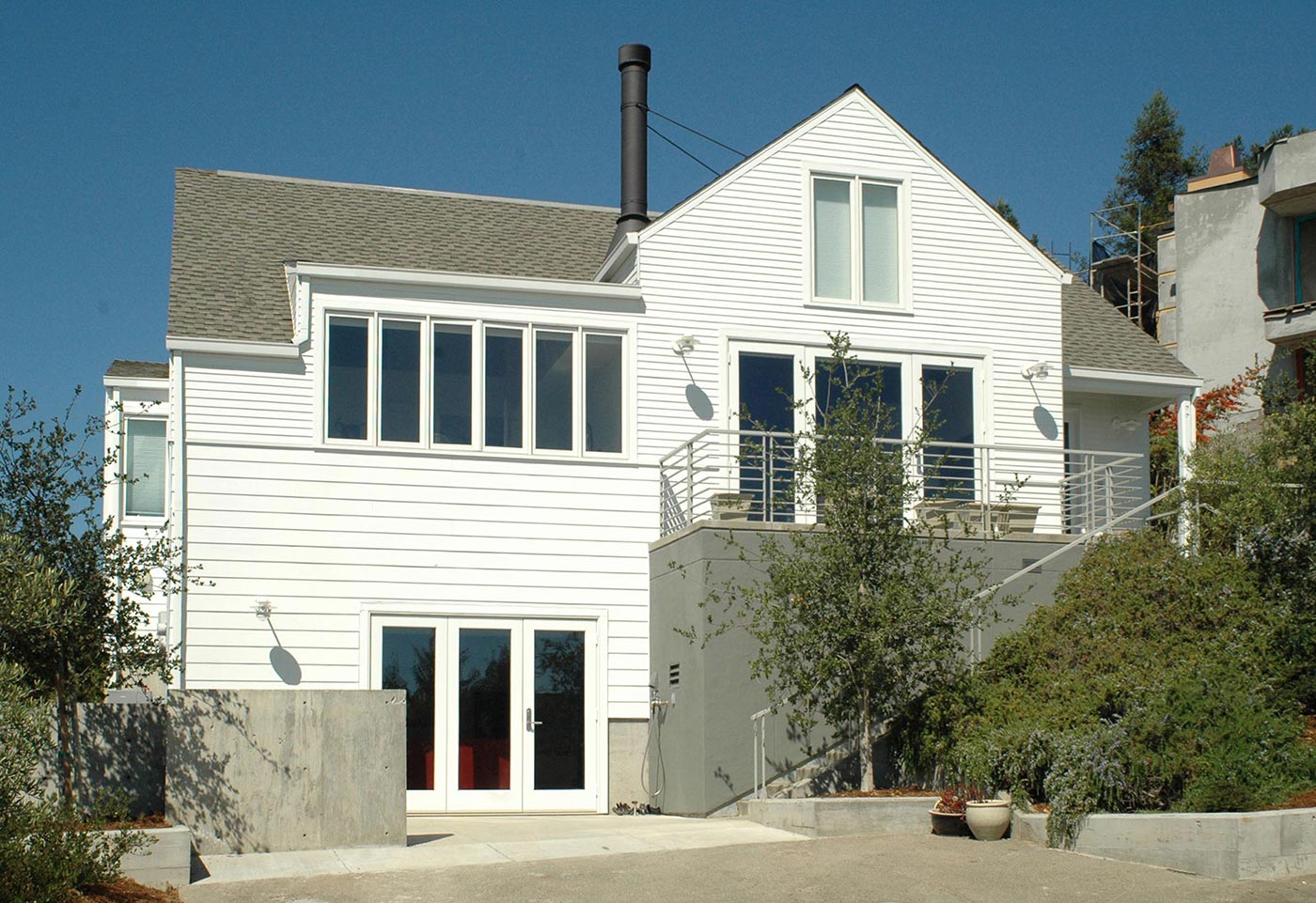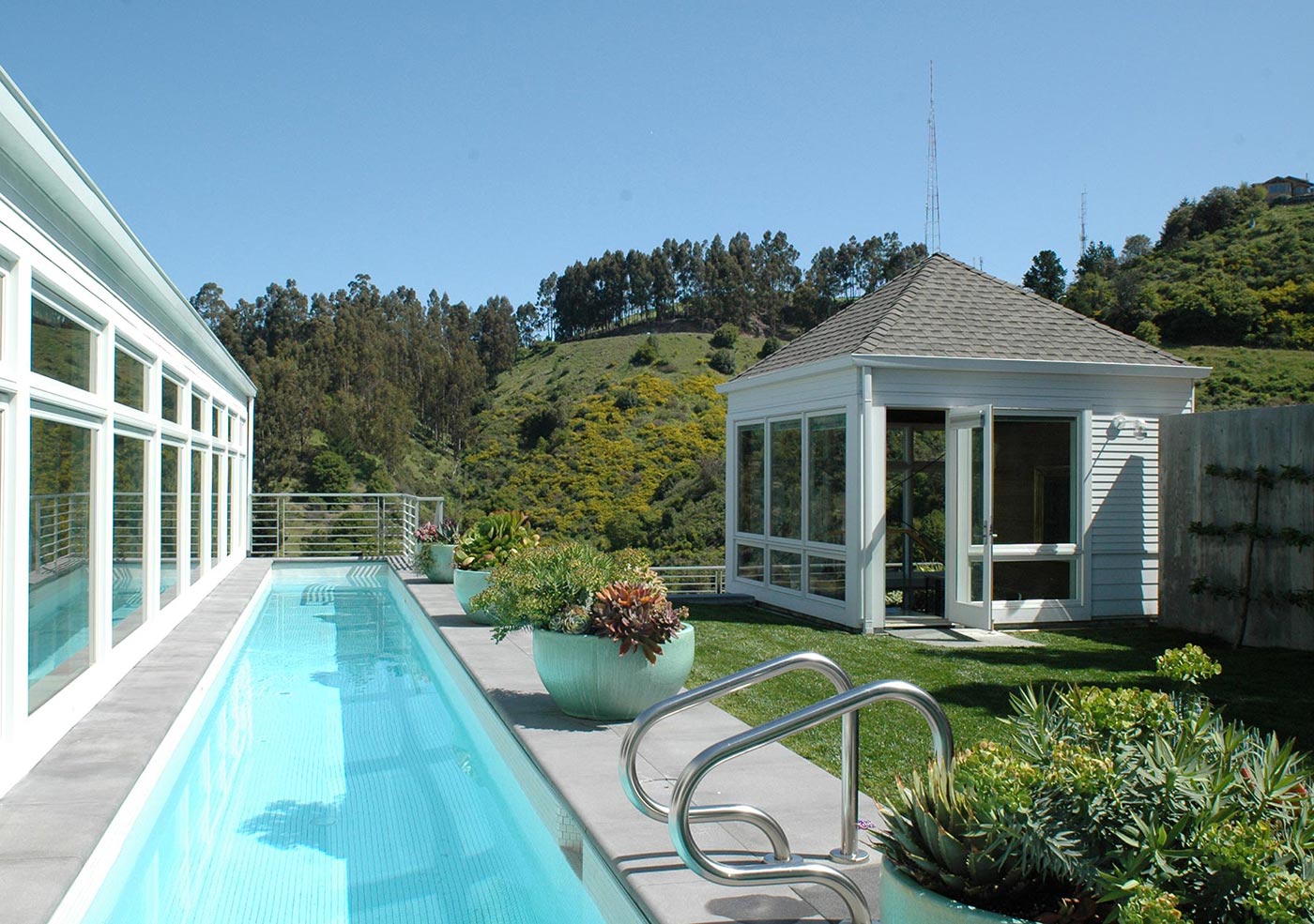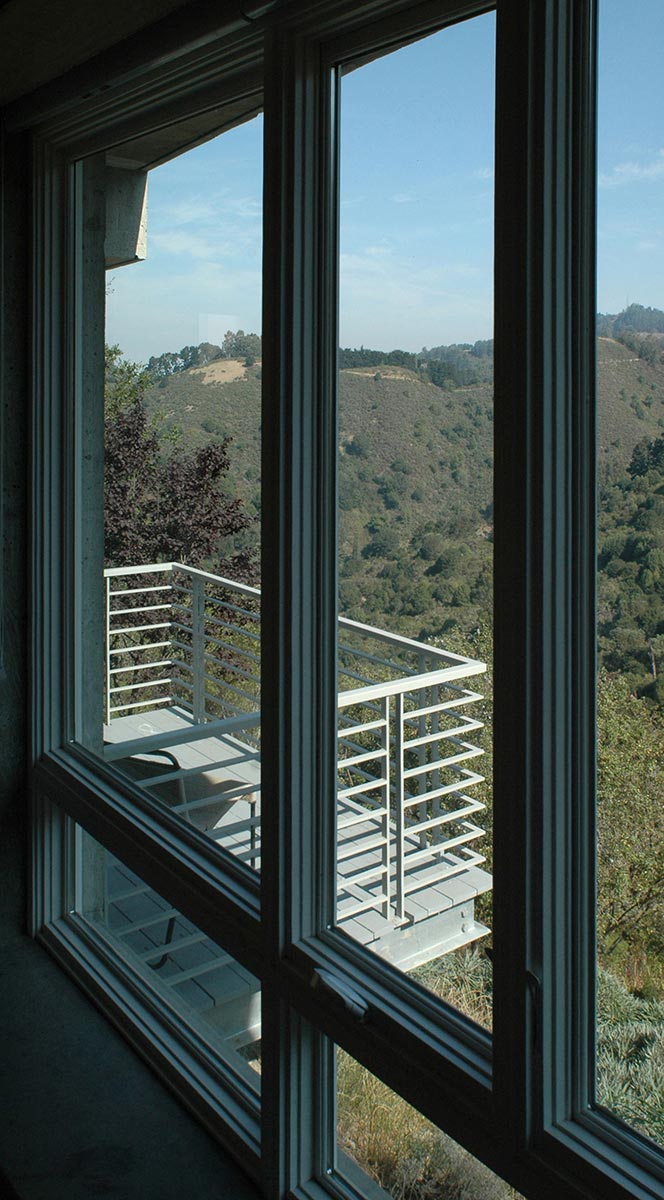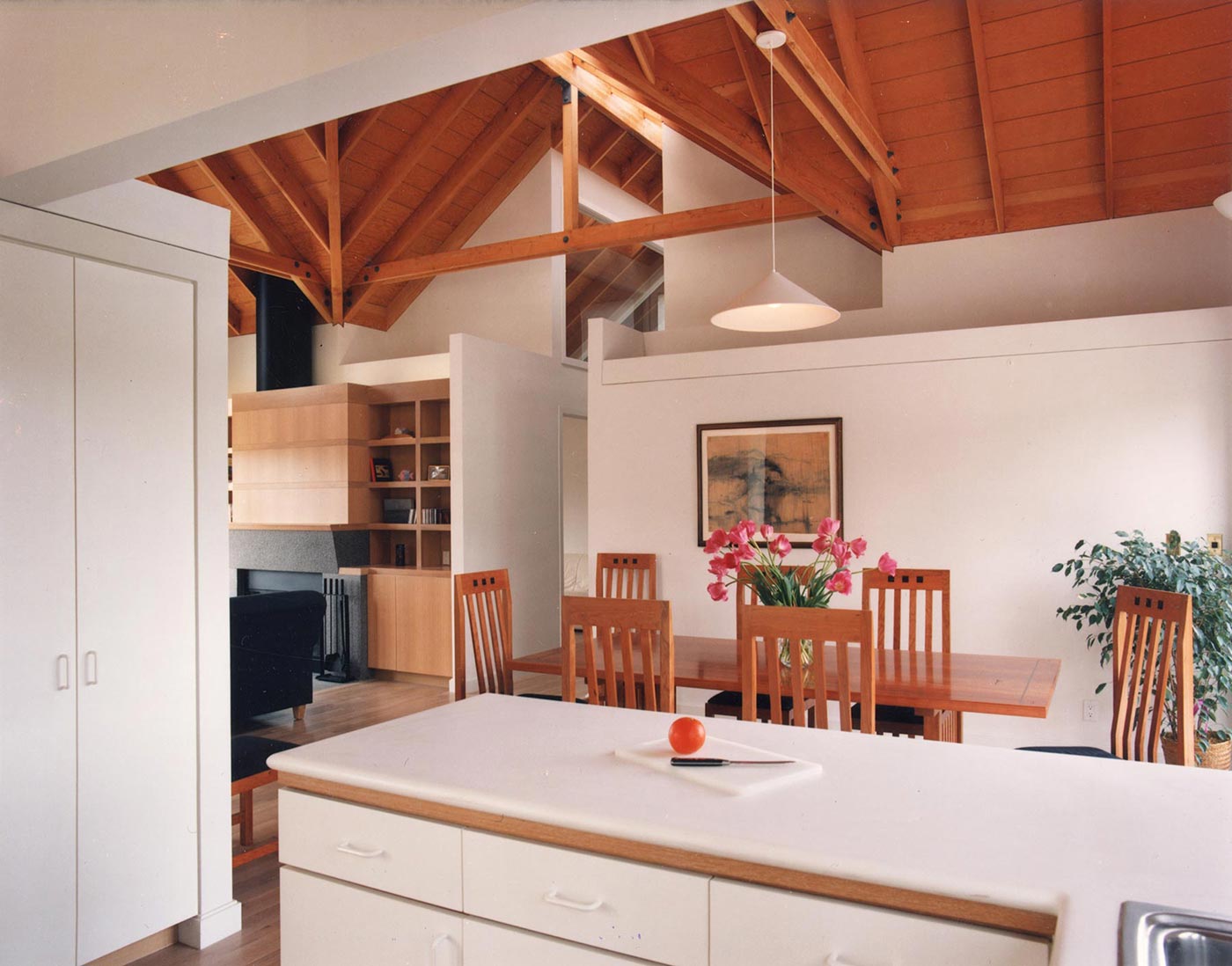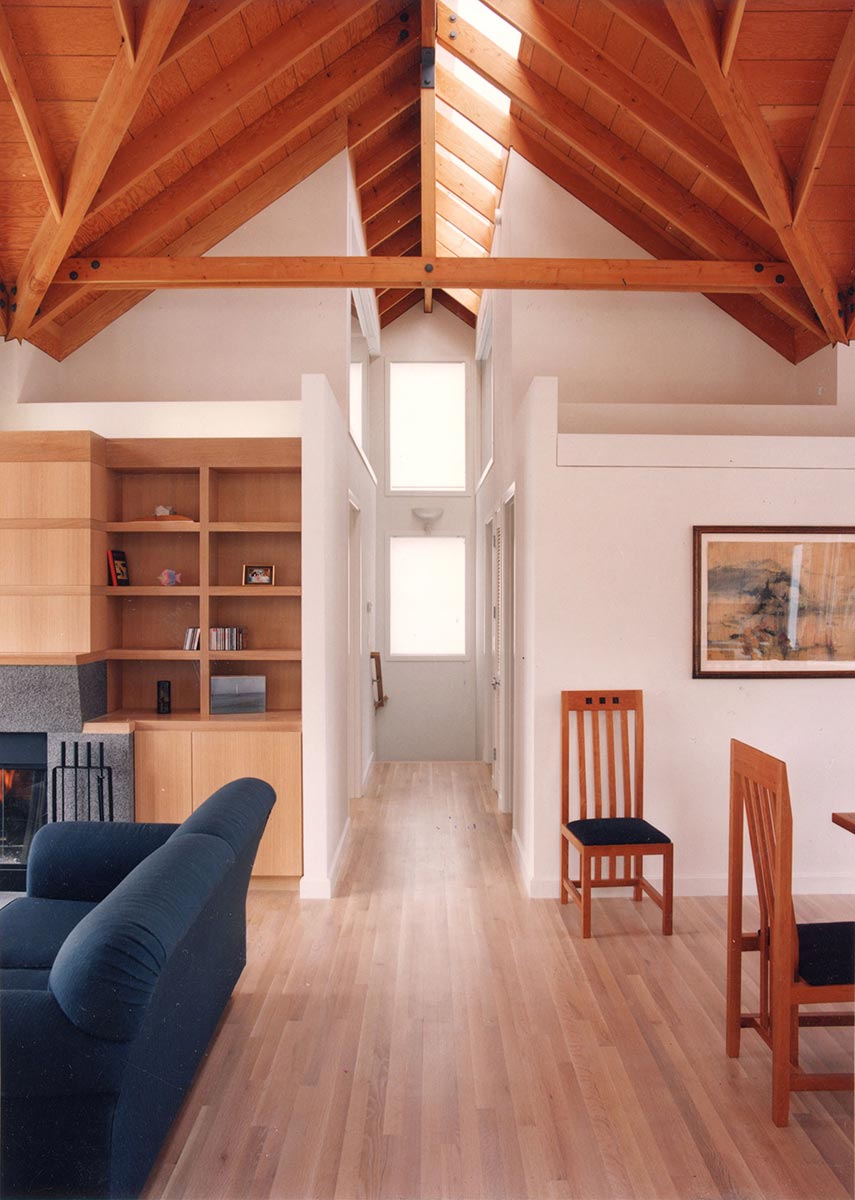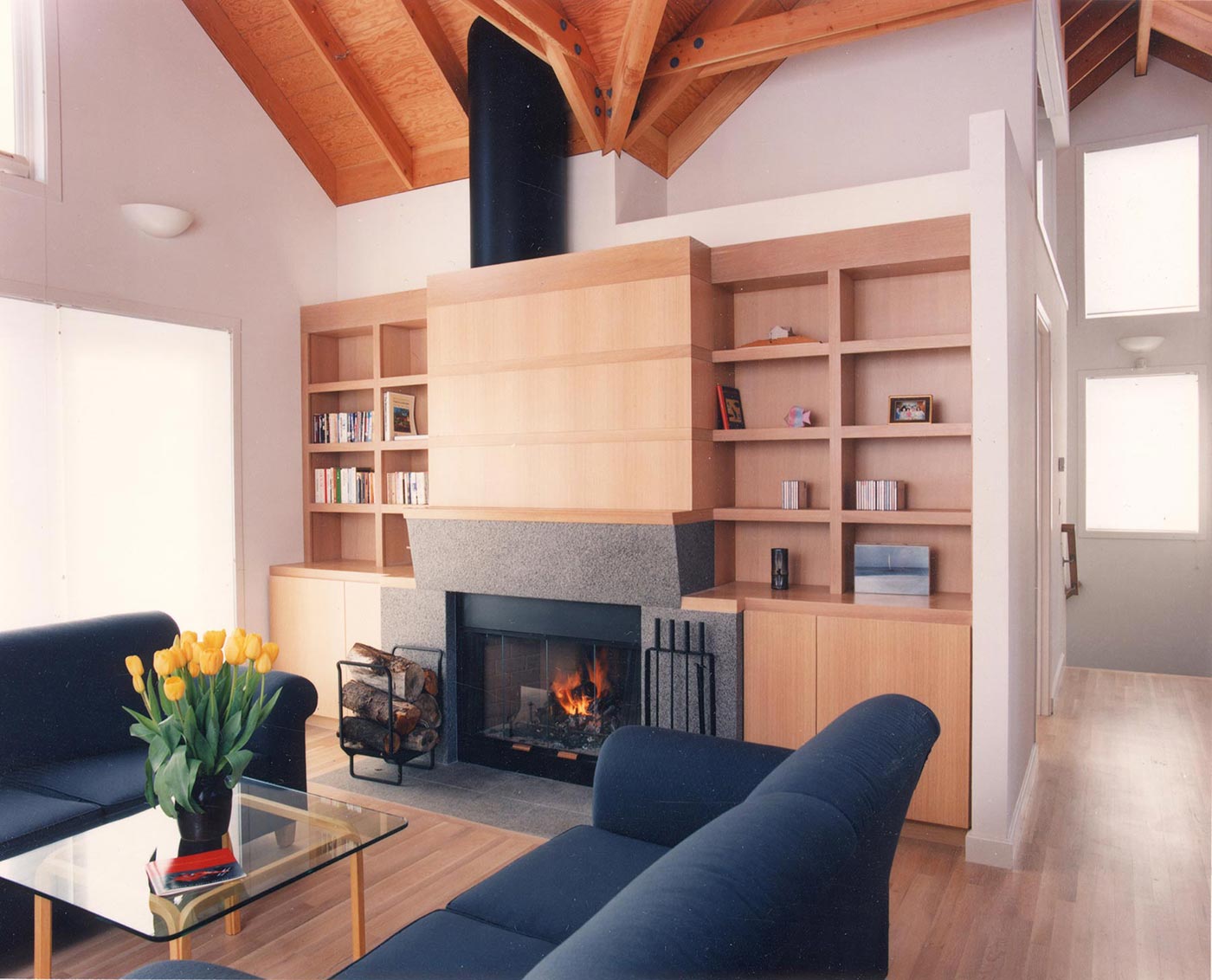 Residence and Addition
Oakland, CA
More Info
We were requested to design an addition to a residence we originally completed in 1992, enlarging the home to accommodate the new owner's growing family. The expansion includes a master bedroom suite with a dressing room, bath, and library, and a study for one of the owners, a writer.
The notion of smaller spaces made more generous in their proportions and appearance by opening into one another reflects the design of the original house. The palette of Douglas fir and white-painted sheetrock also caries through the addition, built with clearly articulated structural elements -- this time in concrete below grade complementing the exposed wood structure of the above-grade elements.
The addition includes numerous sustainable design features, the principal aspect of which is taking advantage of the stable temperature of the earth below grade to moderate hot and cold temperature swings outside. The concrete structure extends above the addition, supporting the green roof. Hydronic radiant heating is cast in the slab and a large array of photovoltaic panels takes advantage of the southwest exposure of the gallery roof. Monthly energy costs for the residence, now primarily related to natural gas used for water heating, have dropped despite the doubling of the home's area.
Original Home (1992)
This residence was a replacement home for a young University of California professor whose house was destroyed in the Oakland-Berkeley Hills Firestorm of October 1991. The program called for a home with a generous living/dining/kitchen area and modest bedroom study/bath areas to accommodate the owner's requirements without being chopped up into small rooms and isolated spaces.
Photos by Christopher Irion and Mark Citret