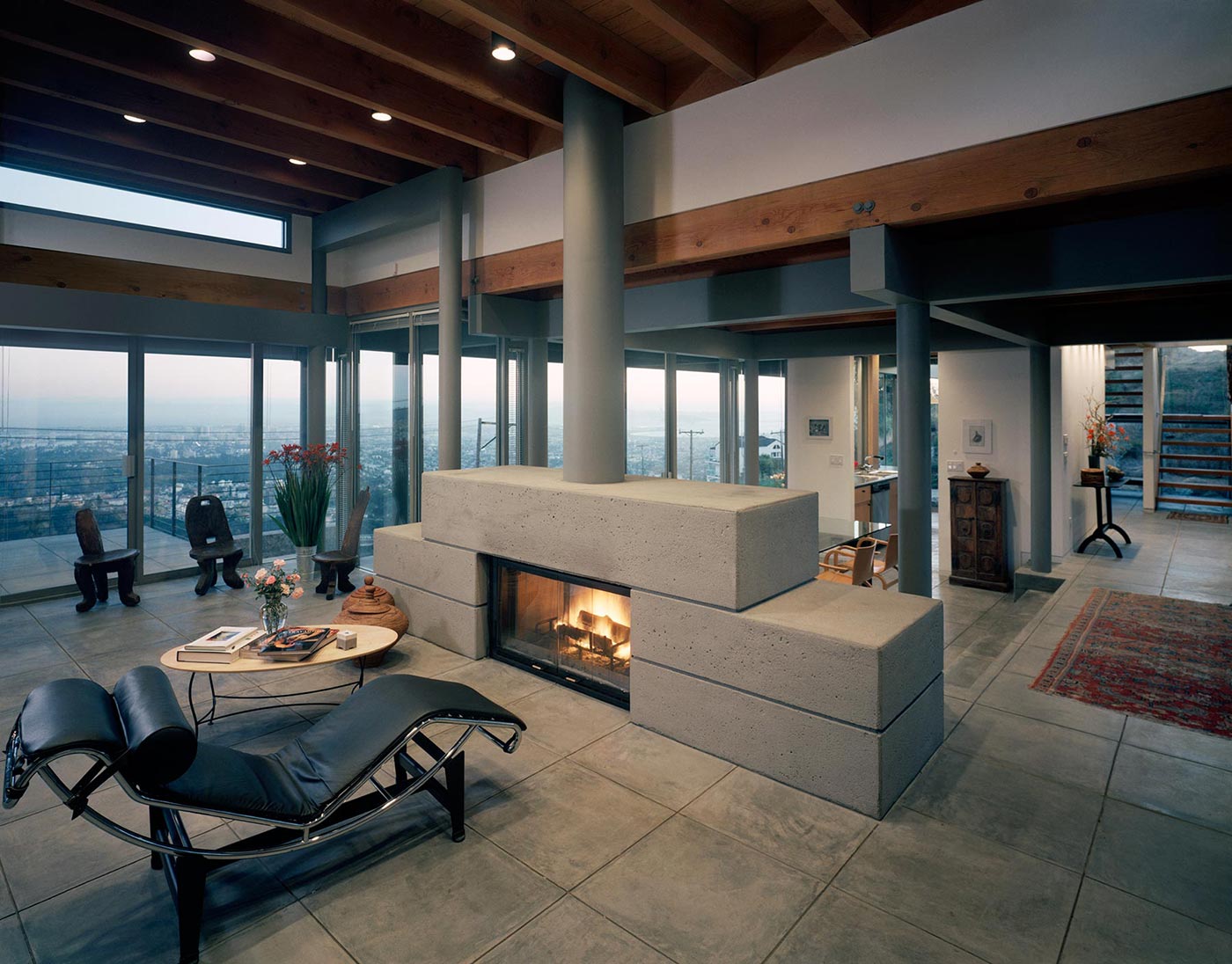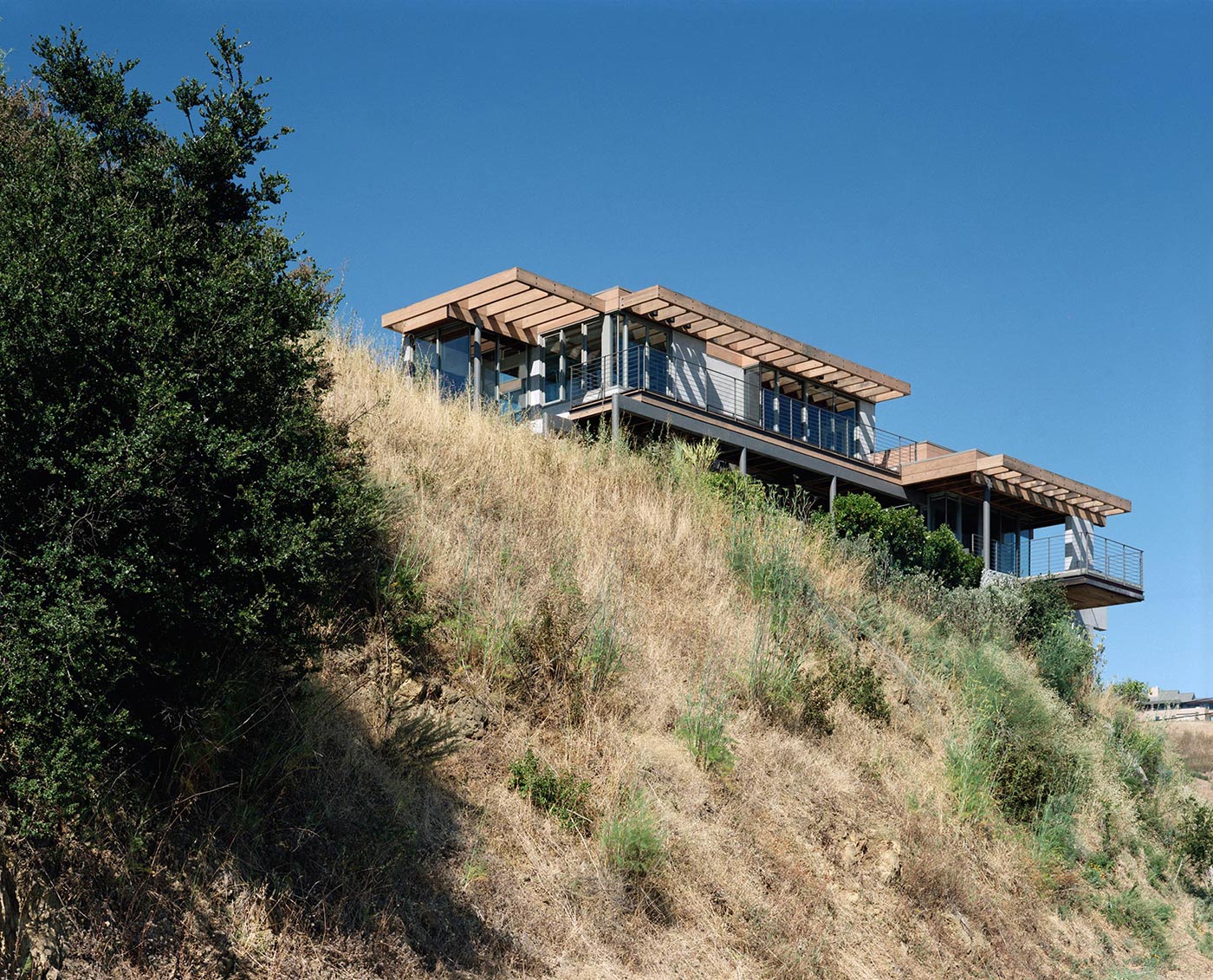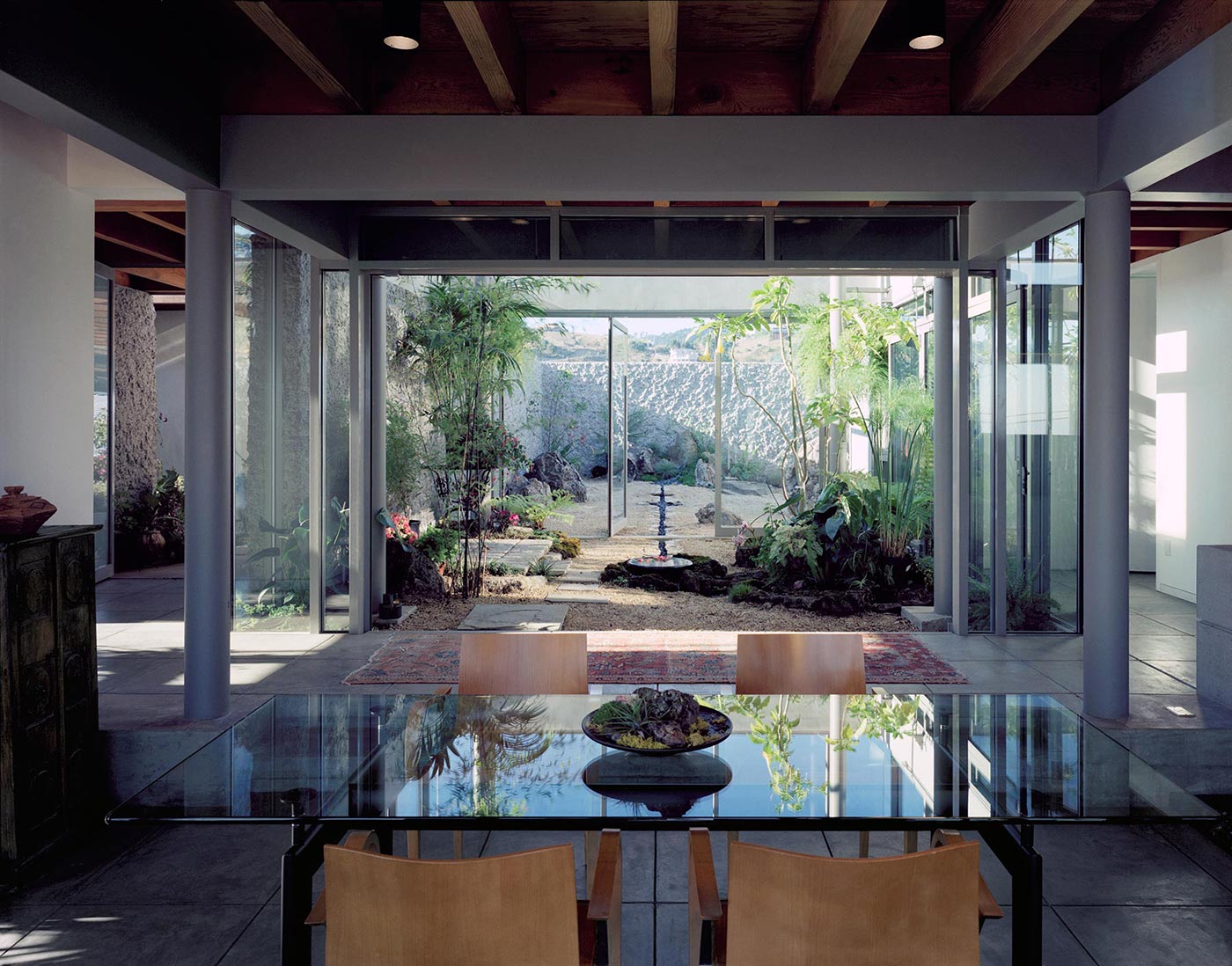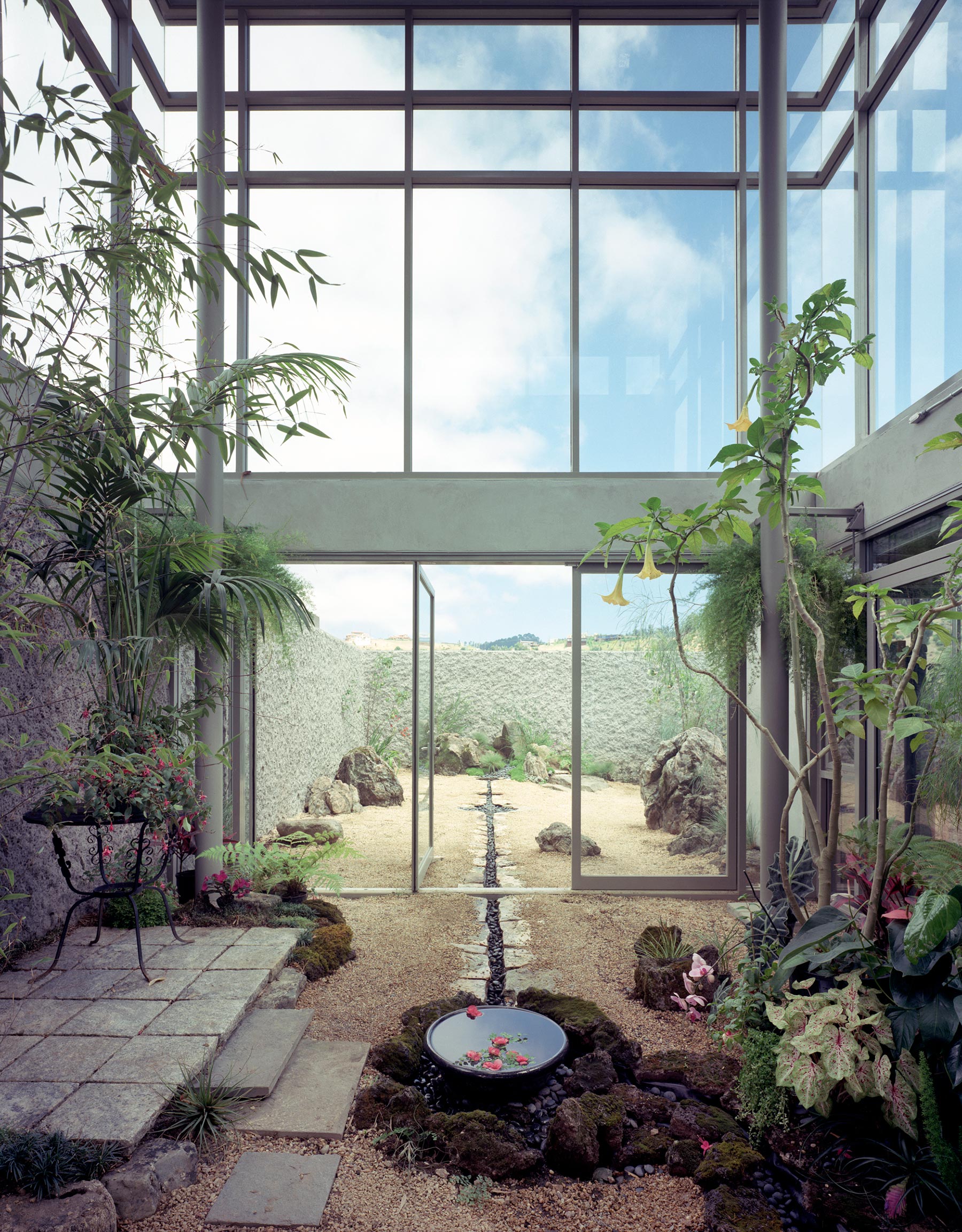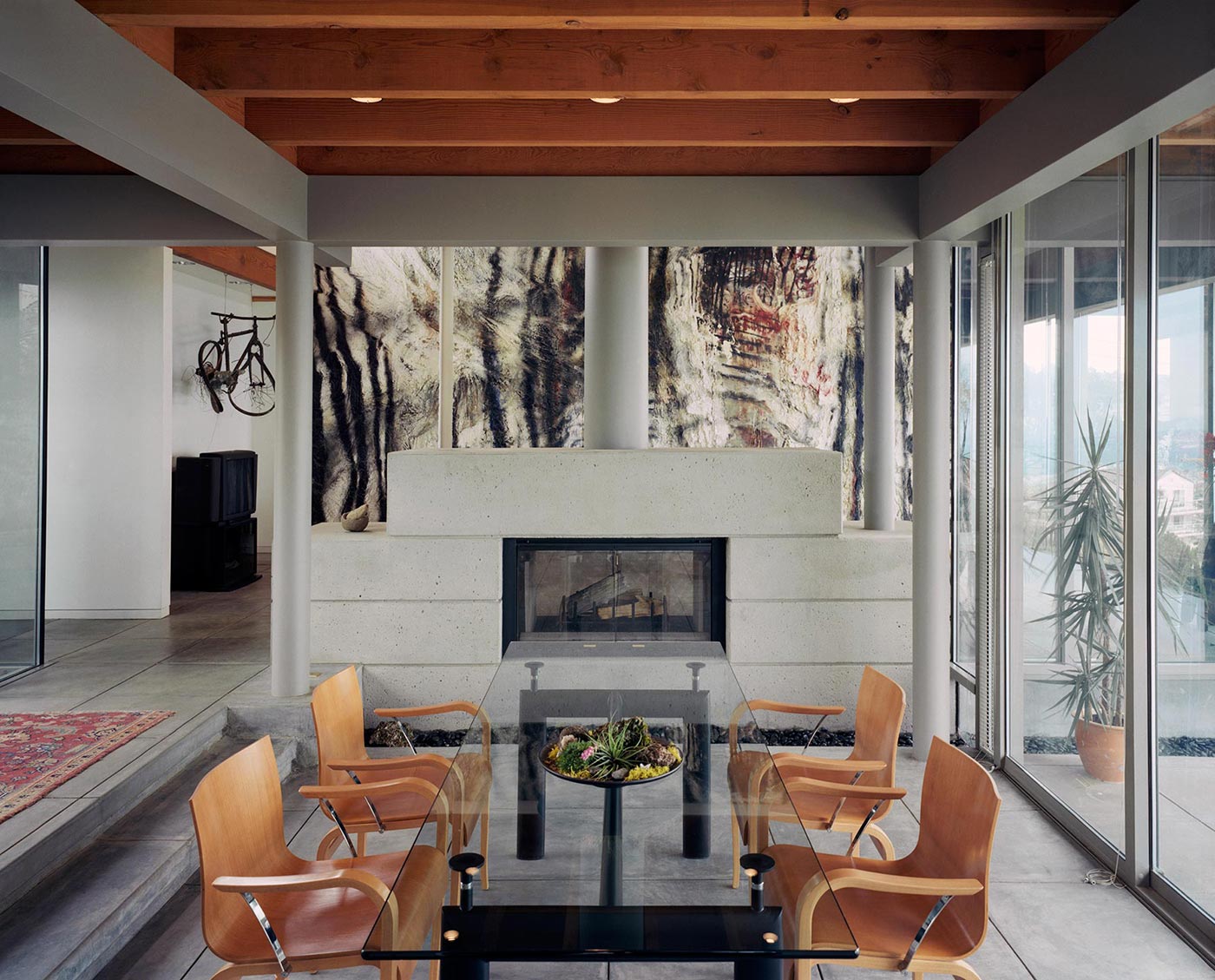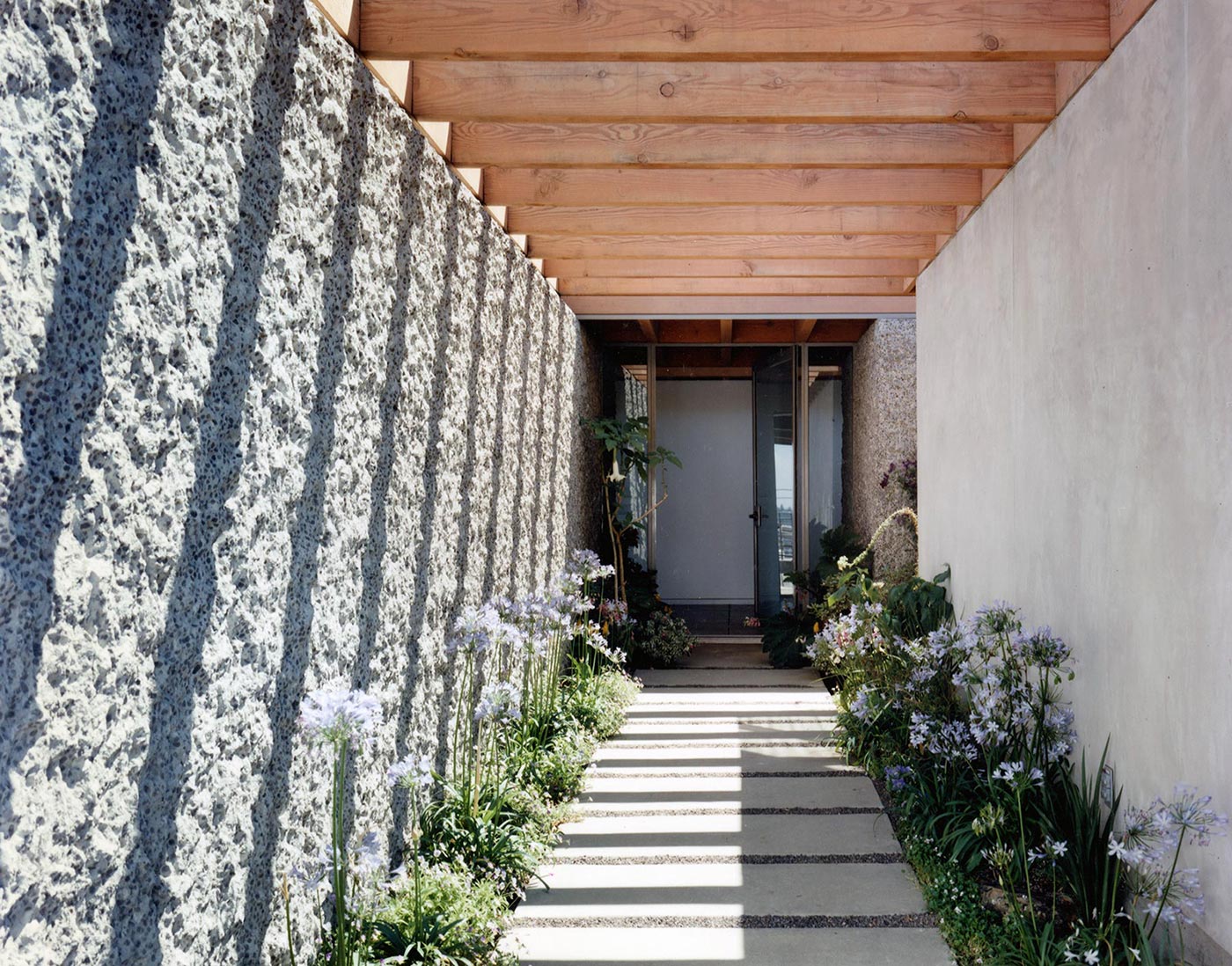 Oakland Hills Residence
Oakland, CA
More Info
2,300 s.f. residence to replace a home destroyed in the Oakland-Berkeley Hills Firestorm of October 1991.
Textured concrete walls shelter a private courtyard and lead to the home's entry. A two-story high glass atrium at the center of the house shelters exotic plants. The house opens to dramatic views to the south and west.
Designed in collaboration with Kim Turos, artist and landscape designer.
Photos by Timothy Hursley