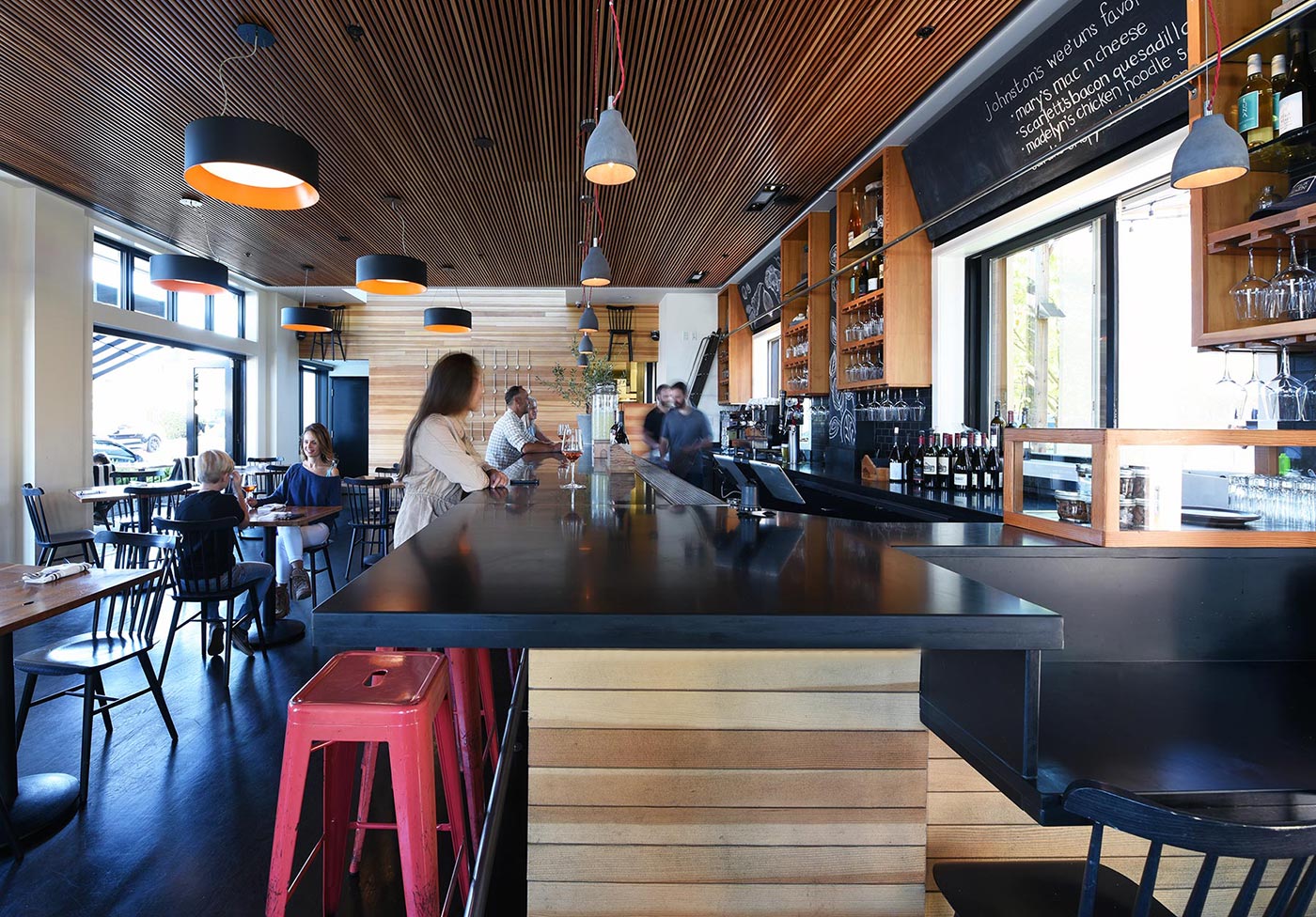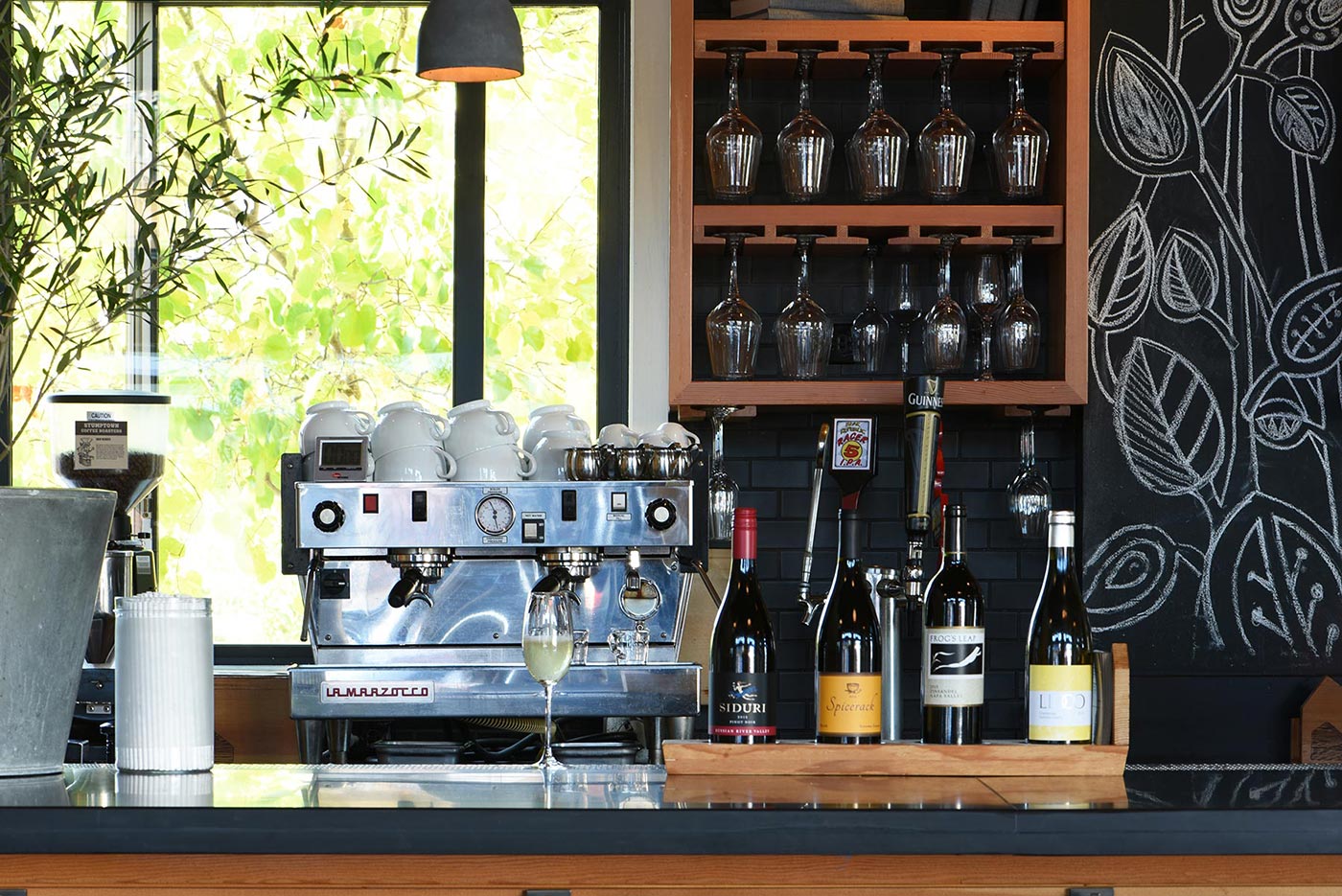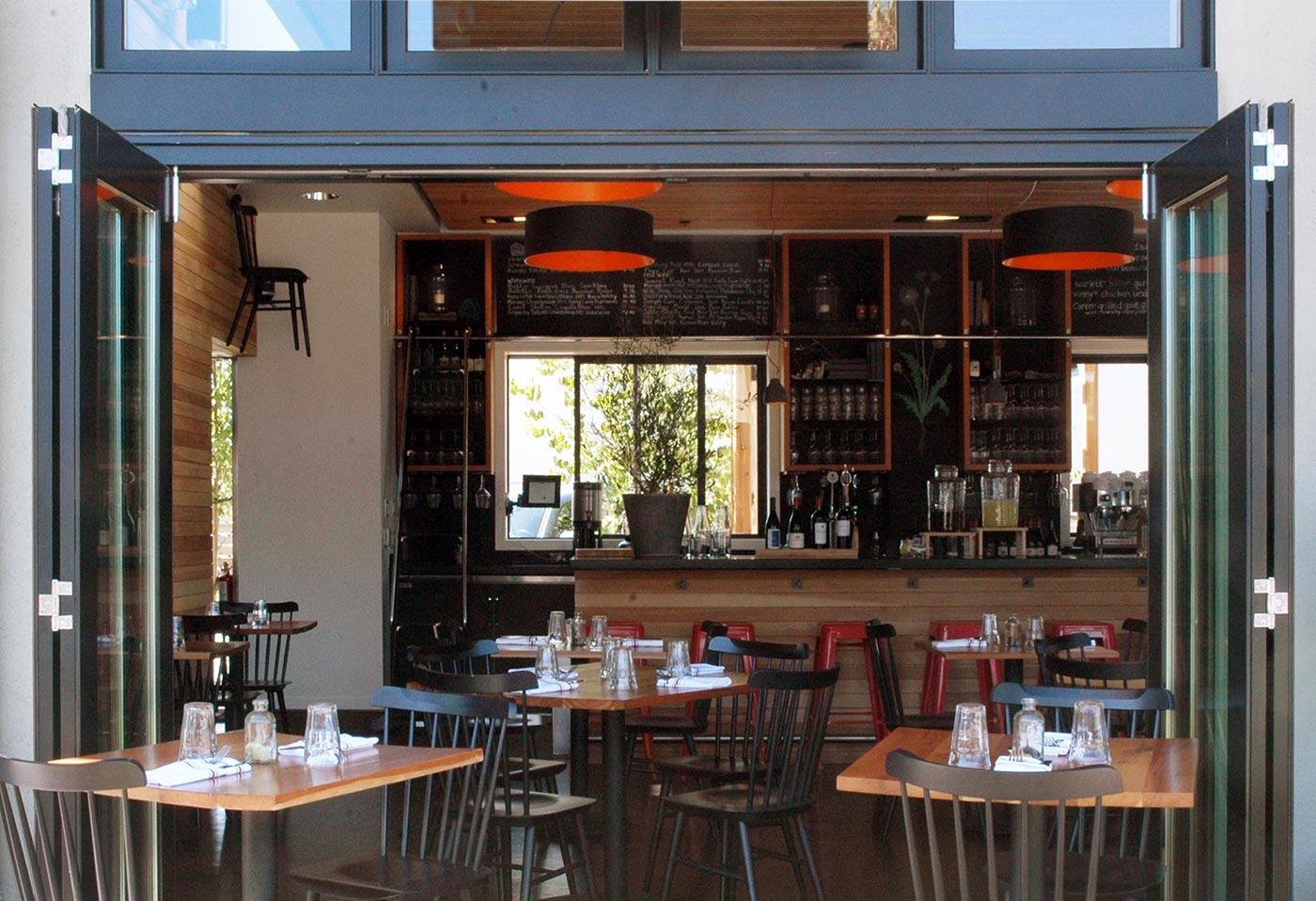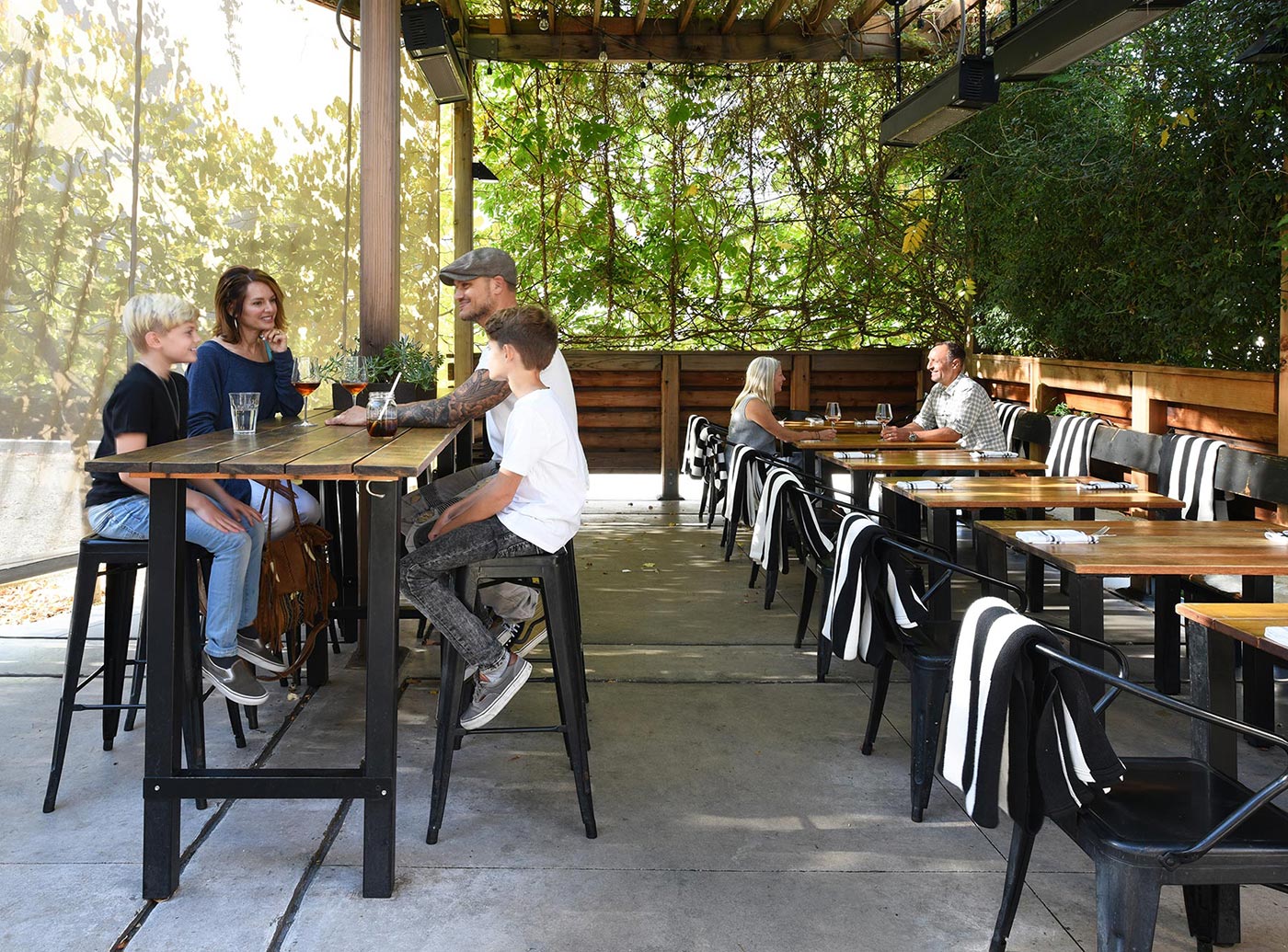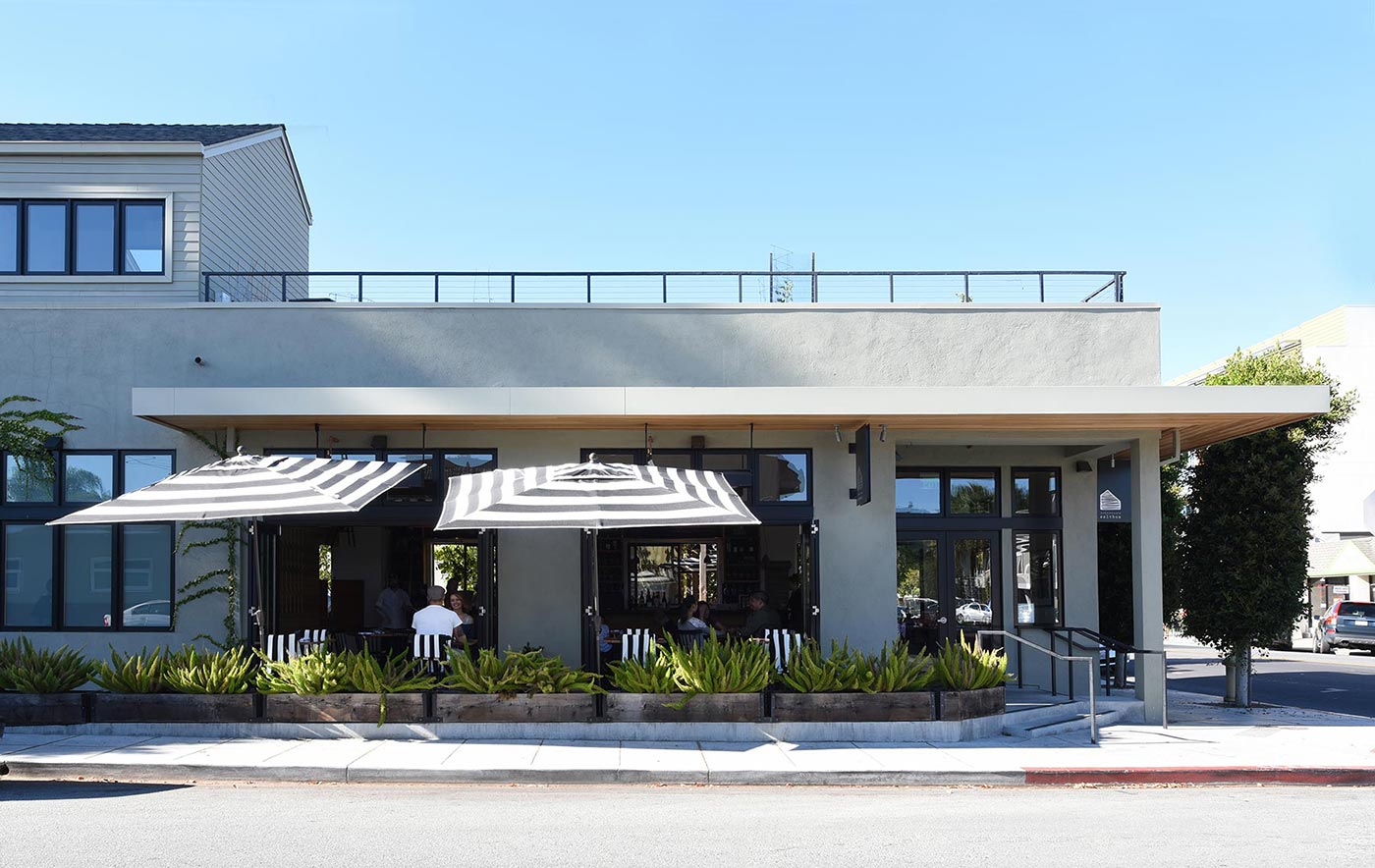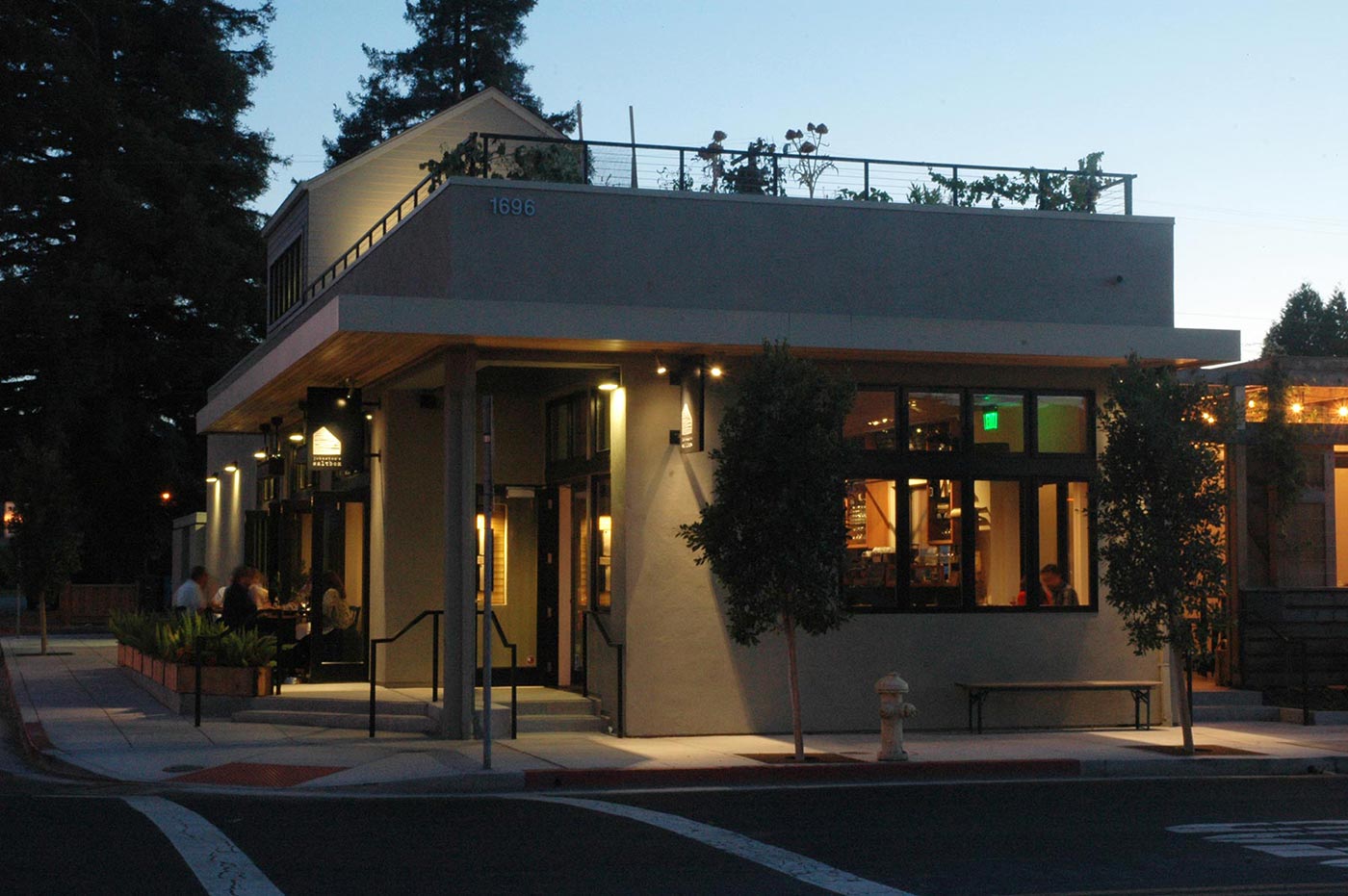 Johnston's Saltbox
San Marcos, CA
More Info
Under the guidance and inspiration of Executive Chef Jennifer Johnston and husband and business partner Sean Johnston, the Salt Box is conceived as a family-friendly neighborhood restaurant, with a limited menu prepared from-scratch with locally-grown and sustainable foods. The Salt Box offers an inviting and informal café to enjoy its high quality meals as well as a convenient way to pick up an evening's meal on the way home with the kids.
The project goals included creating an inviting and comfortable dining setting for families and singles alike, taking advantage of San Carlos' warm climate to offer outdoor seating most of the year, and emphasizing sustainability in both the architecture and the food. The restaurant has met with notable success and community acceptance.
This adaptive reuse project remodeled a 2,100 s.f. hardware store constructed in the 1950s. The construction and scope included a full commercial kitchen, interior and exterior dining areas, and bar; rooftop garden providing herbs and vegetables directly to the kitchen; ADA upgrades; and materials selections to support the goals for sustainability
Important aspects of the design solution include:
The roof-top includes raised garden planters.  They shade the roof and provide a source of herbs and vegetables that could hardly be more local.
The existing shell was maintained to the maximum degree possible.  Fortunately, there were very few existing interior finishes, so demolition and waste were minimal.
Natural light and views abound, supplemented by a skylight in the dining room and a skylight in the kitchen.
The doors and windows are fully open during most of the year
When the weather requires the doors and windows to be closed, the restaurant interior and finishes provide a warm, intimate setting.