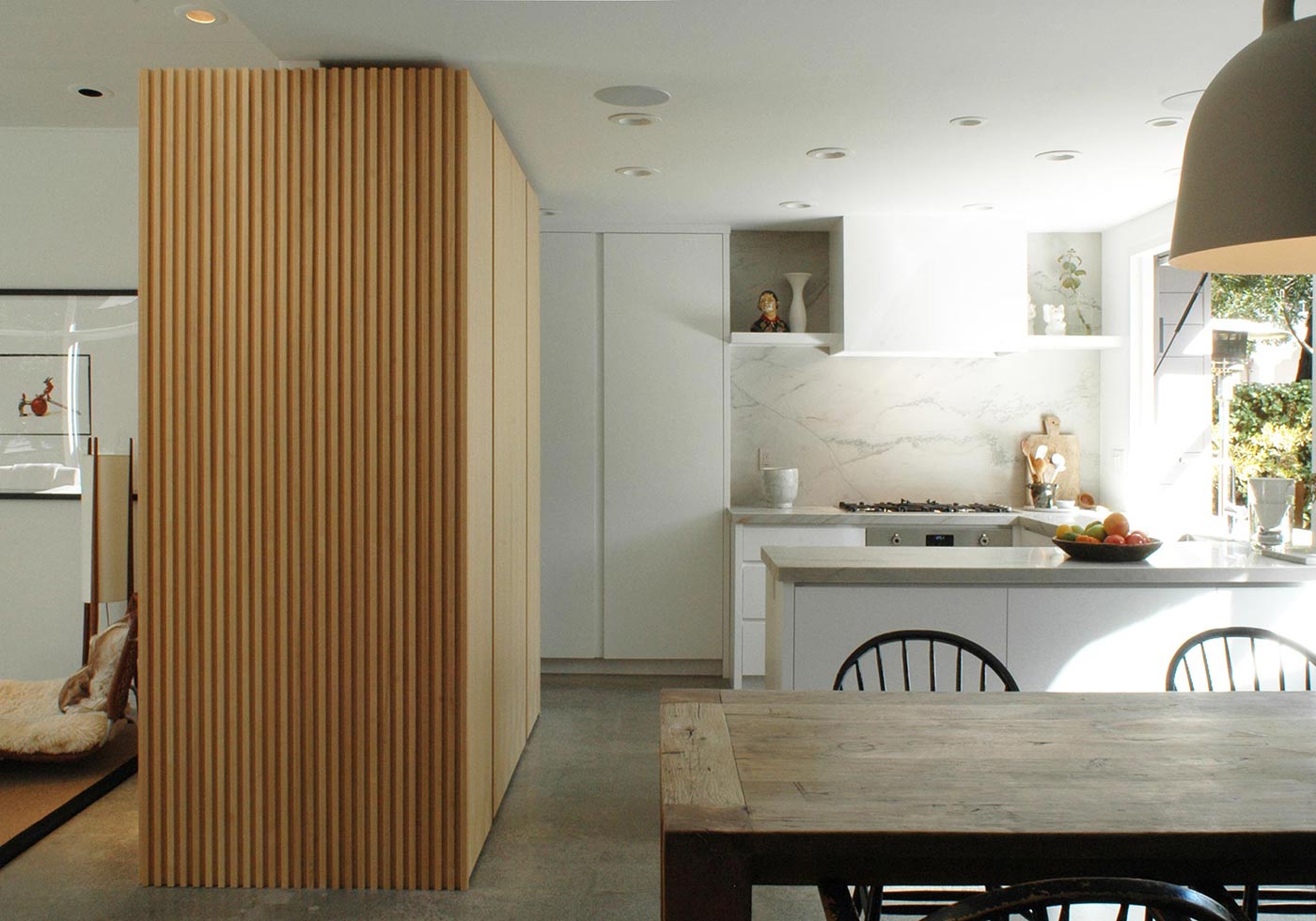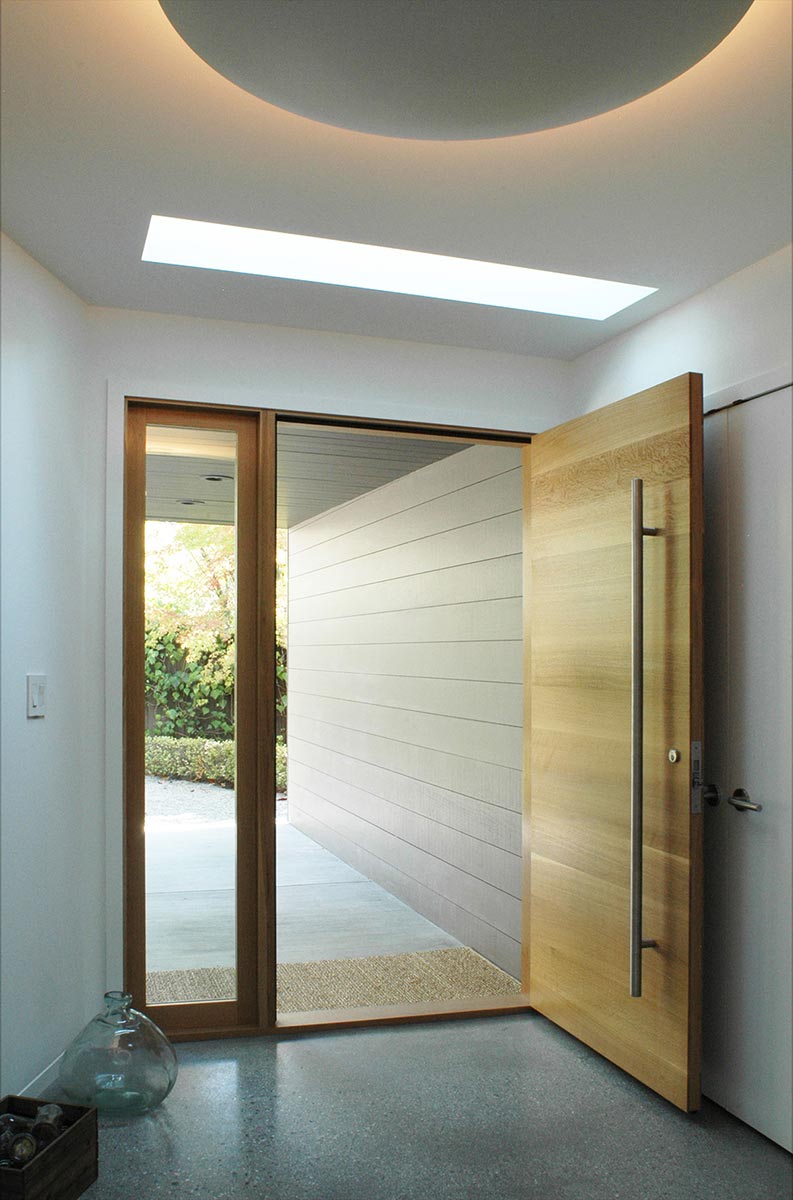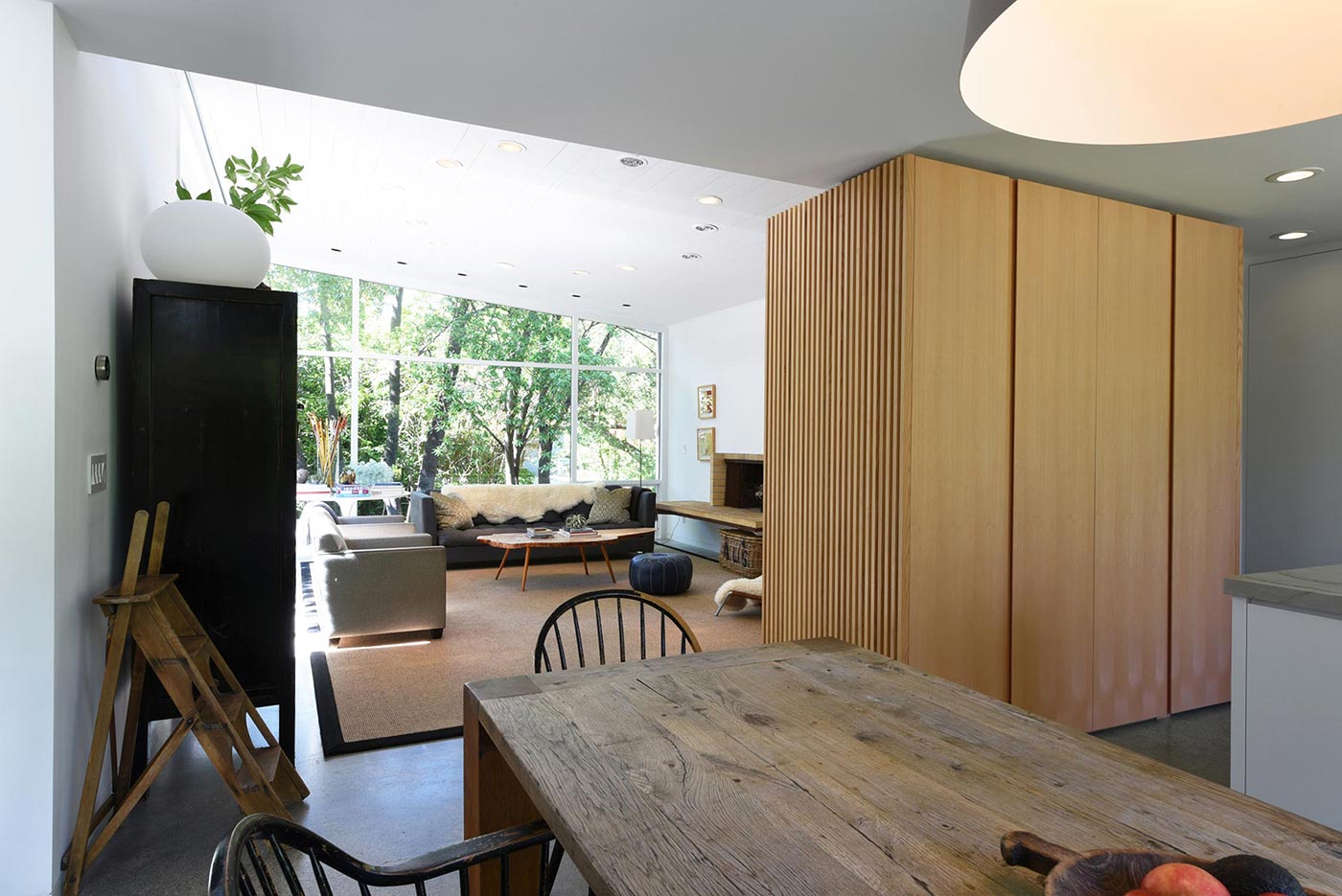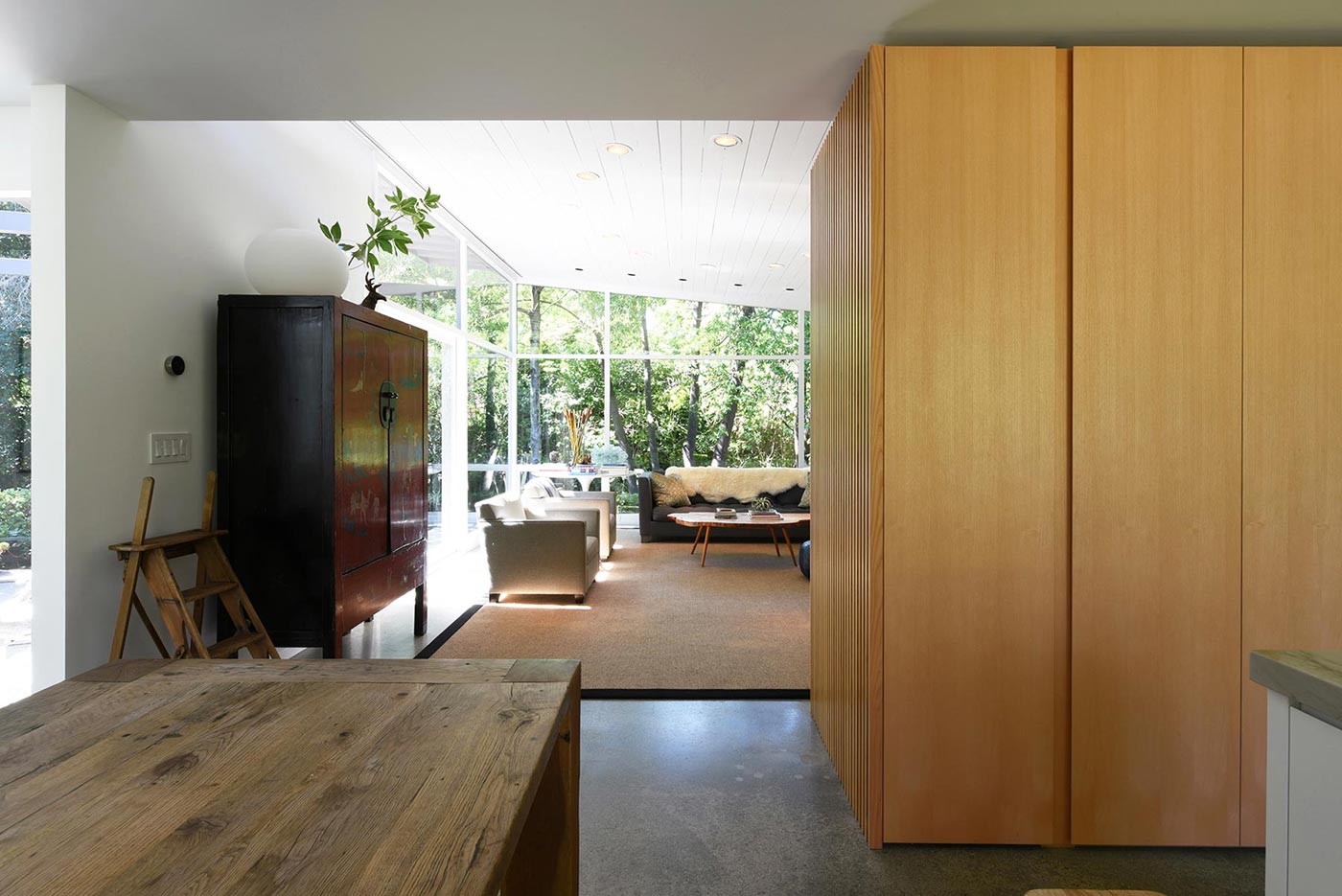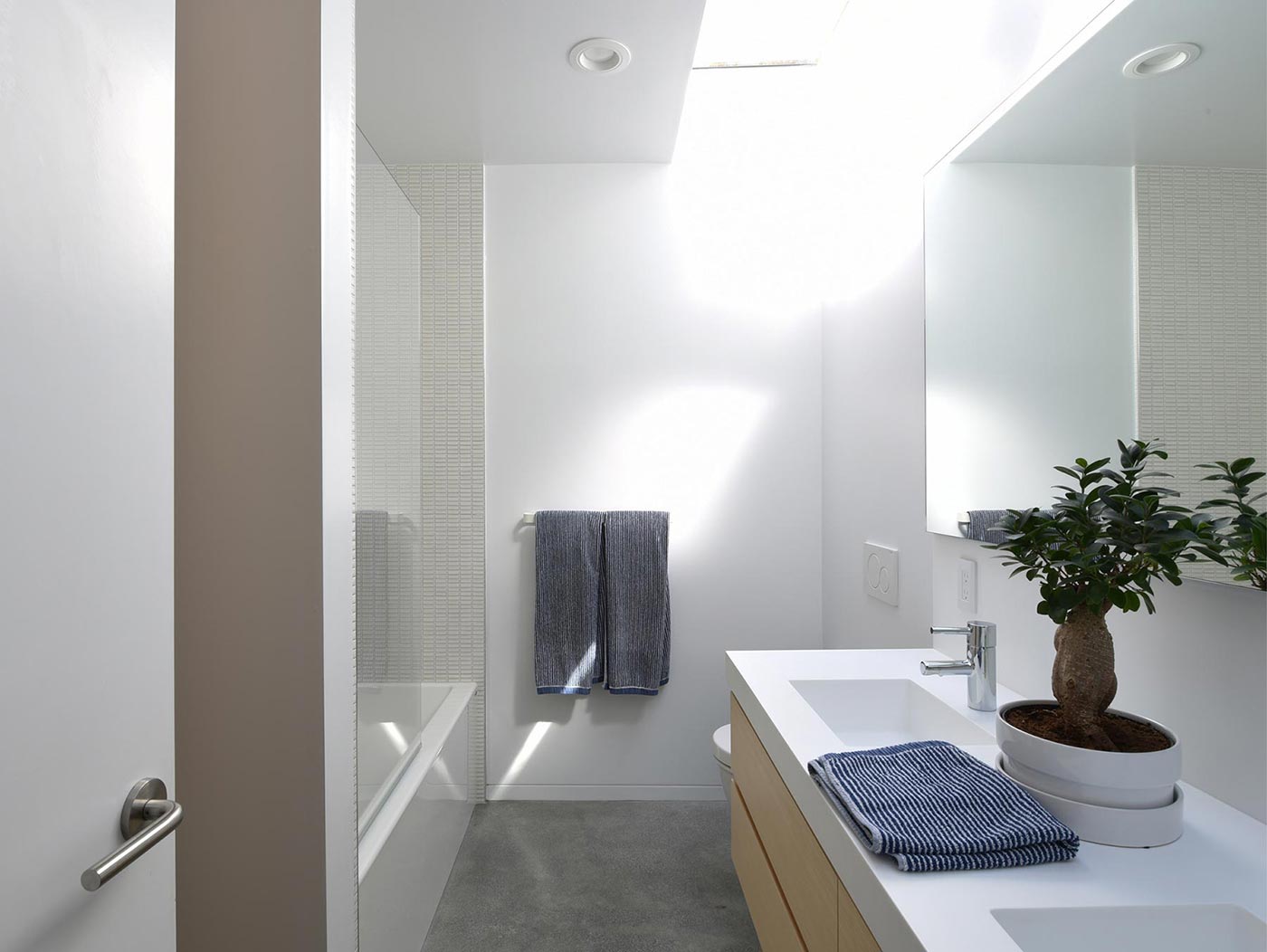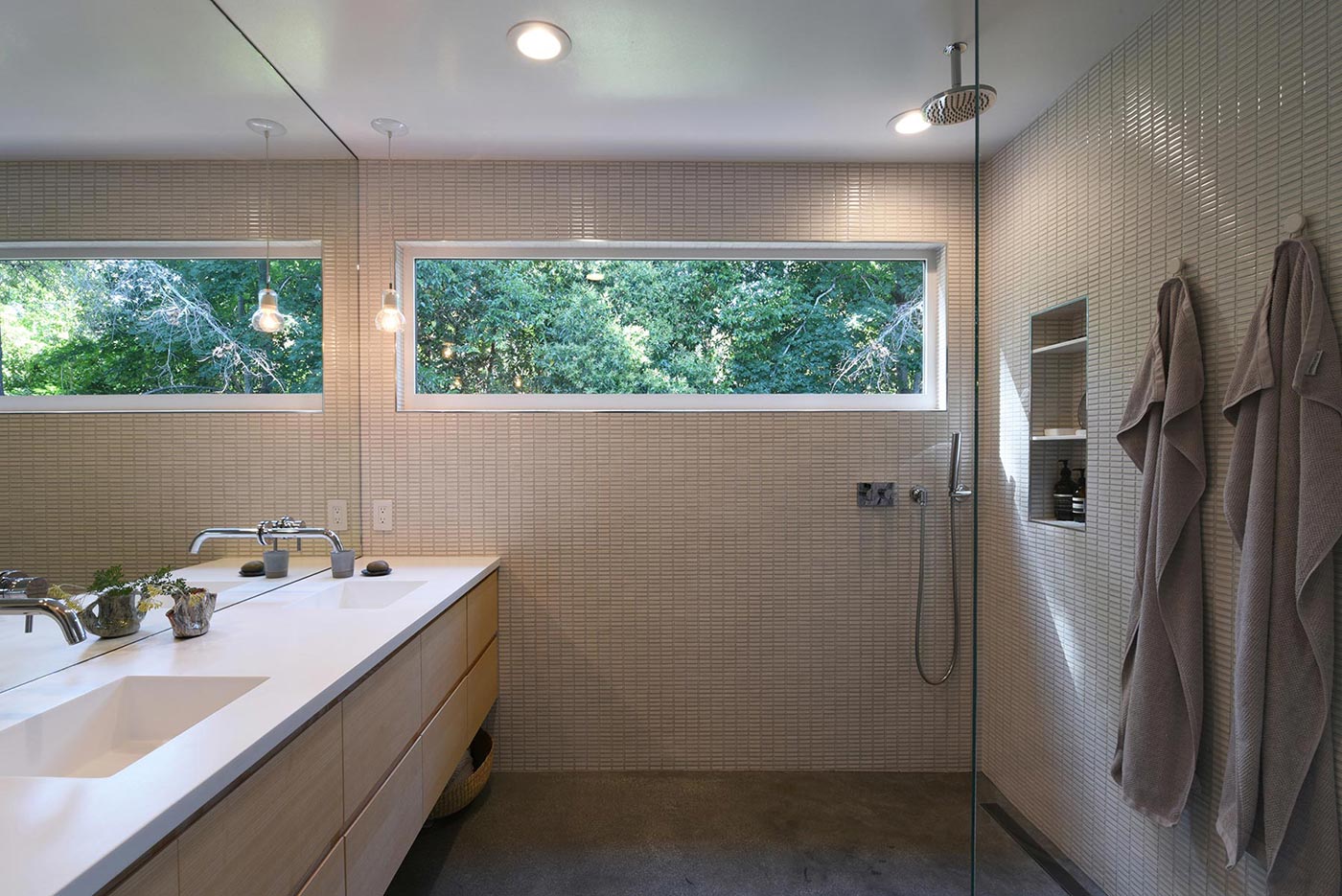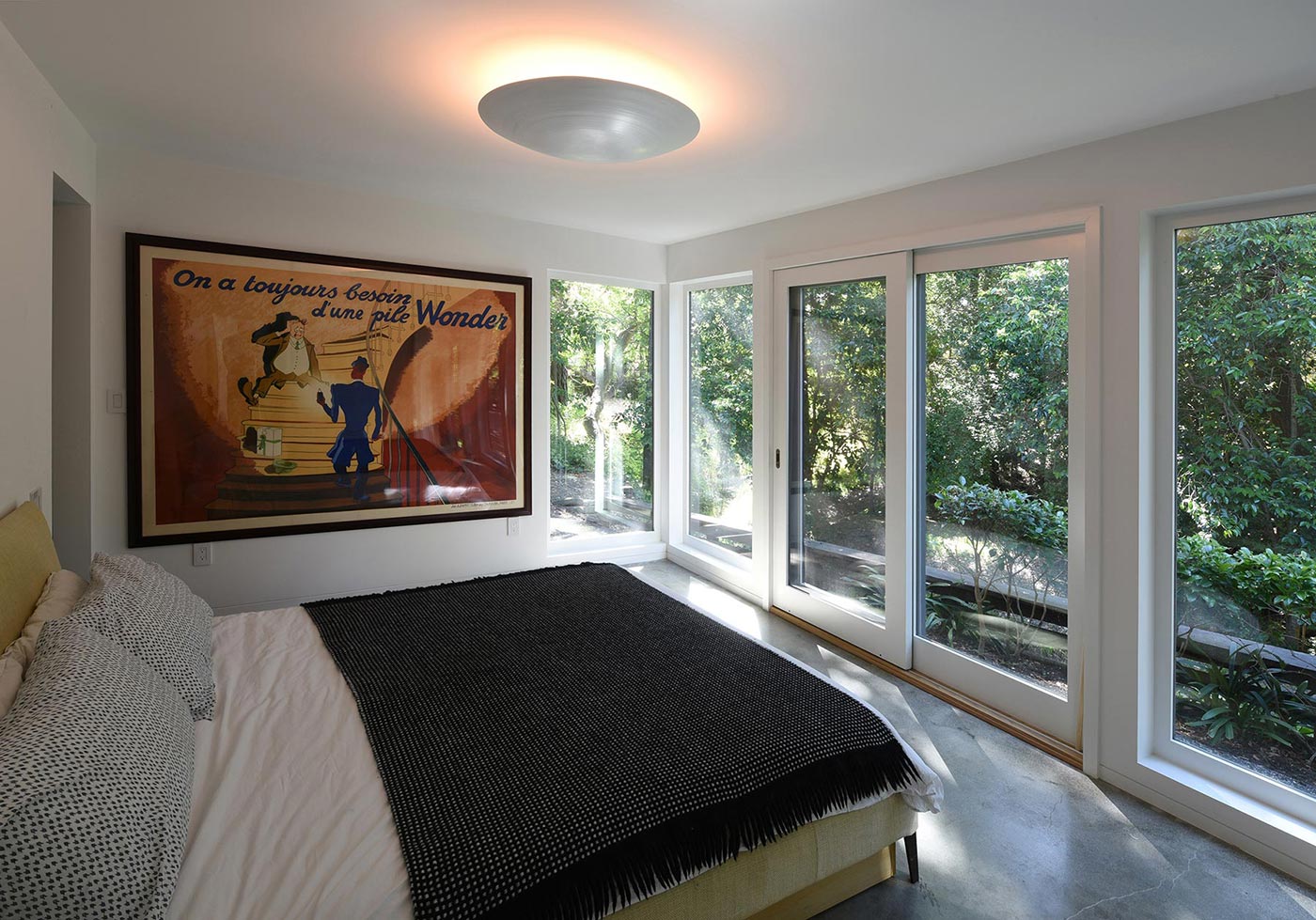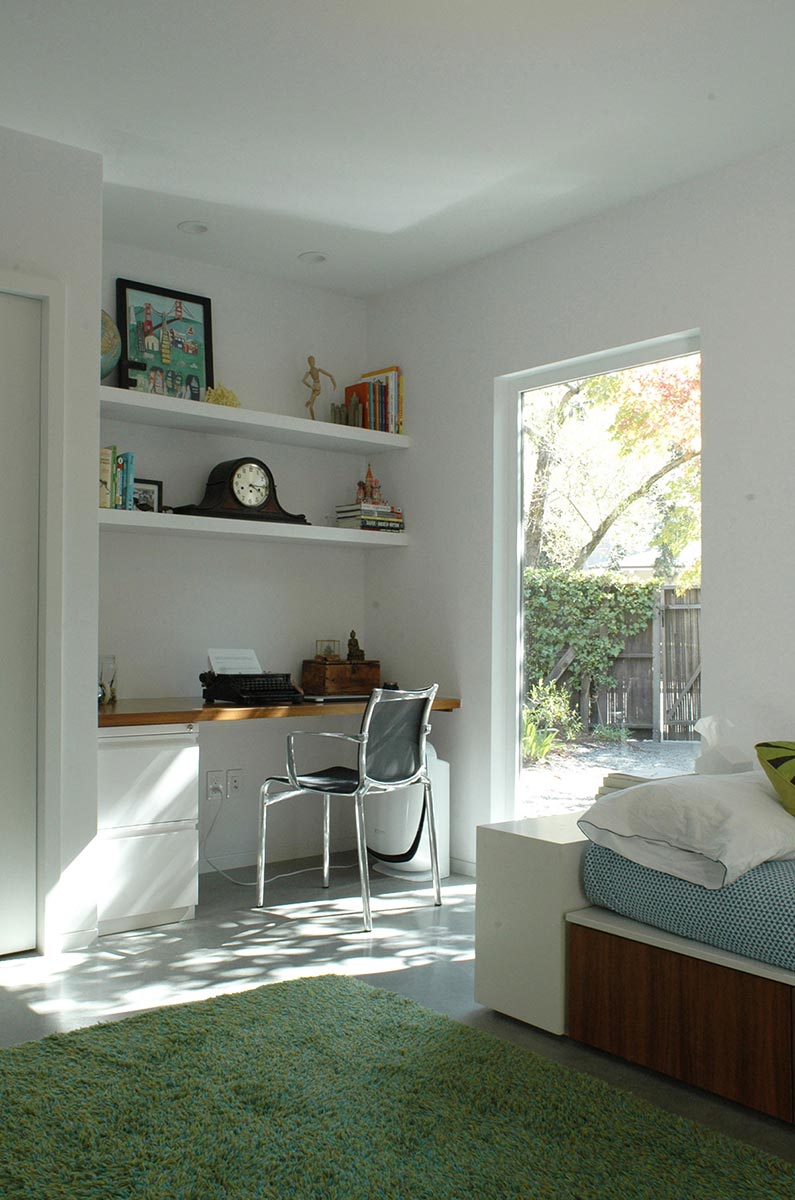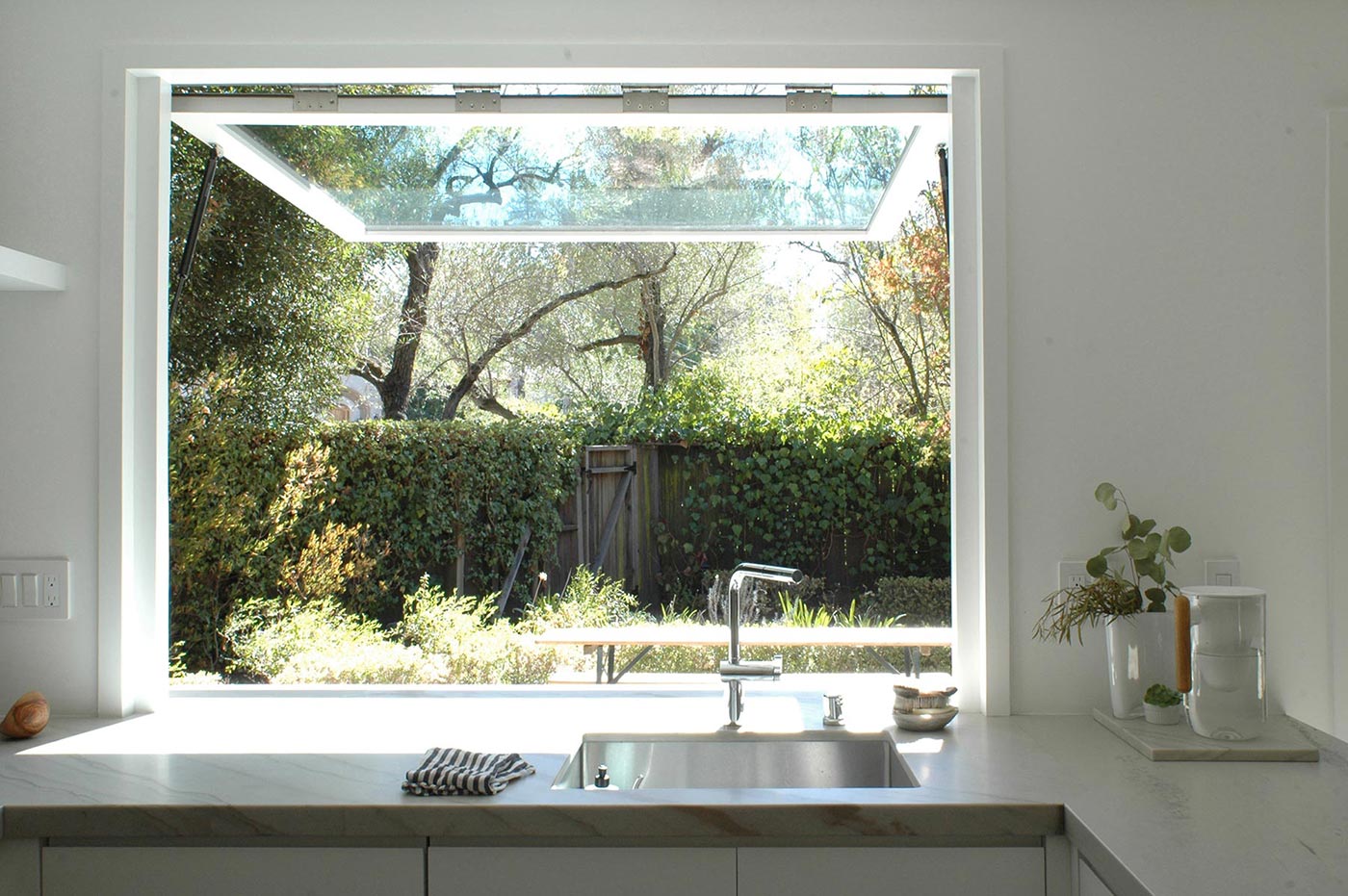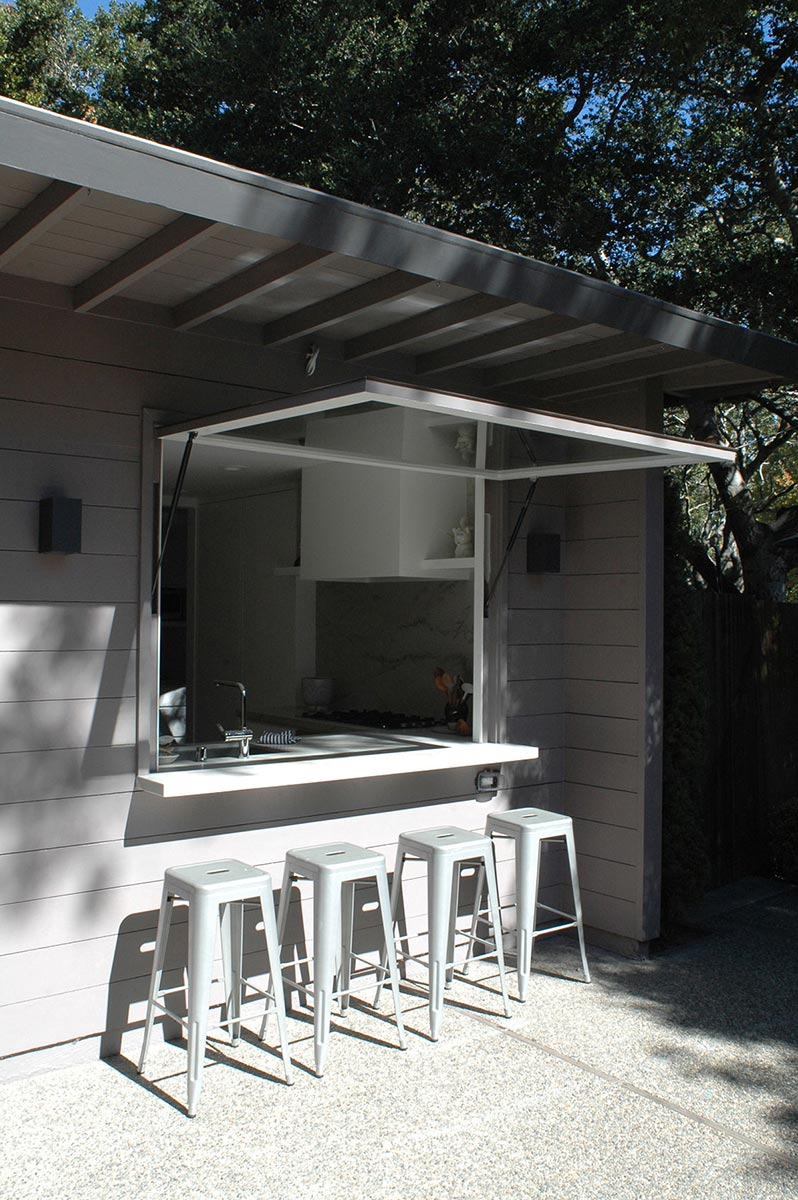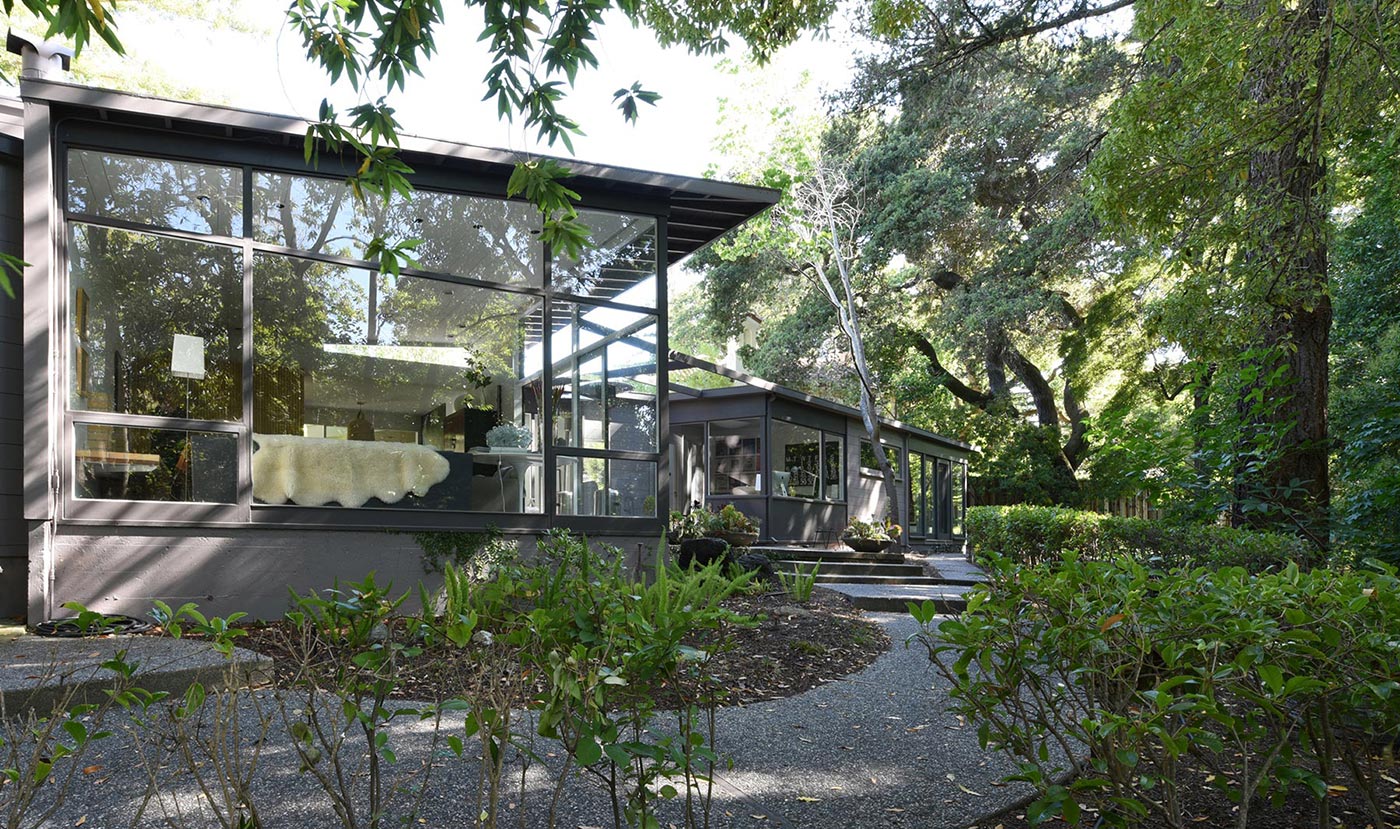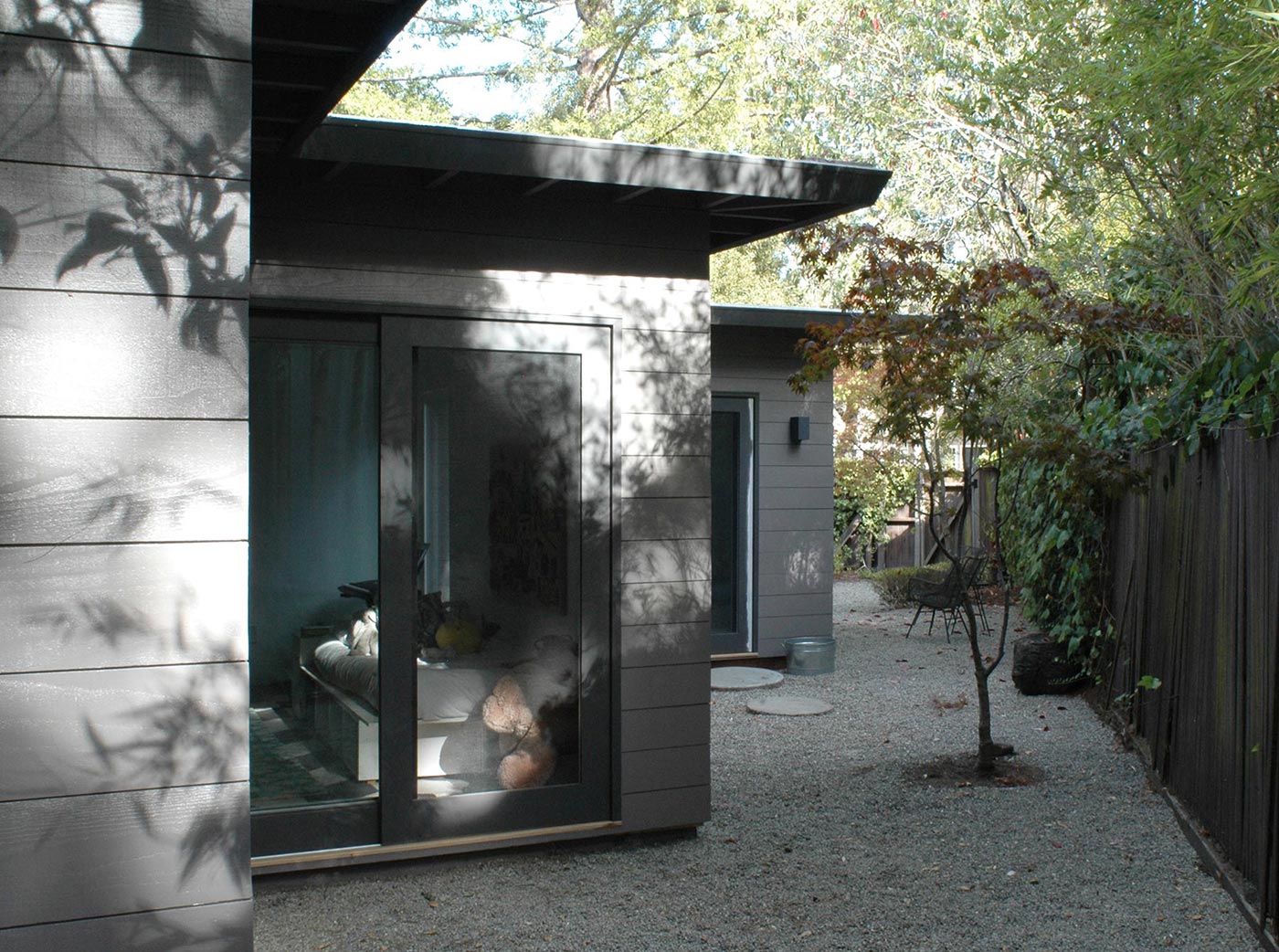 Mid-Century Modern Residence
San Mateo, CA
More Info
The original home was completed in 1955 by the architects Campbell & Wong and featured in the book "NorCal Modern" by Pierluigi Serraino.   
We were immediately struck by the beauty and openness of the original design, and the effortless way it was wed to its site, qualities we were intent on preserving.  But the kitchen and bathrooms sorely needed refreshing, and the Owners needed an additional bedroom for their children. 
While adding only the 320 s.f. required for the bedroom and a walk-in closet to the building footprint, the renovation touched nearly every space in the house, updating the kitchen and baths, opening and connecting the kitchen and dining spaces and a pass-thru from kitchen to patio, providing new custom cabinets, including a central unit providing an entertainment center on the living room side and storage on the kitchen side, extending the existing radiant heating in exposed concrete floors throughout, and upgrading the envelope with insulation and new thermal glazing.
Designed in collaboration with Je Anne Ettrick, Interior Designer